Lake Titicaca - Suasi Island Resort
Sun 30
Be enchanted by the striking scenery and unique cultures on a cruise around Lake Titicaca today. As Lake Titicaca is the highest navigable lake in the world at 4800m, the sun can be extremely strong, so make sure you wear a hat and sunscreen, even on cloudy days.
This morning at about 8am you will depart from the port in Puno for the floating Uros Islands. The boat journey will take about 30 minutes before reaching the Islands. The Uros people constructed these islands to isolate themselves from rival tribes in ancient times. They are built completely from multiple layers of totora reeds, which grow in the shallows of the lake. Next call into Taquile Island for some woollen handicrafts. On the island, knitting is strictly a male domain, while women do the spinning. You will spend approximately 1-1.5 hours here. Later the afternoon you will travel a further 1-1.5 hours to the private island of Suasi where you'll spend the next two nights.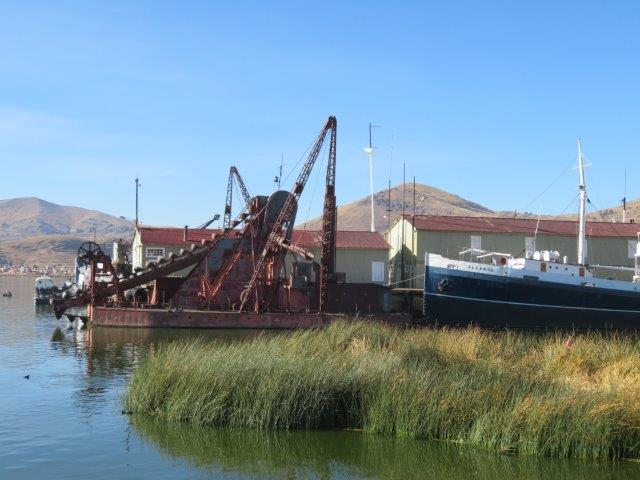 Floating villages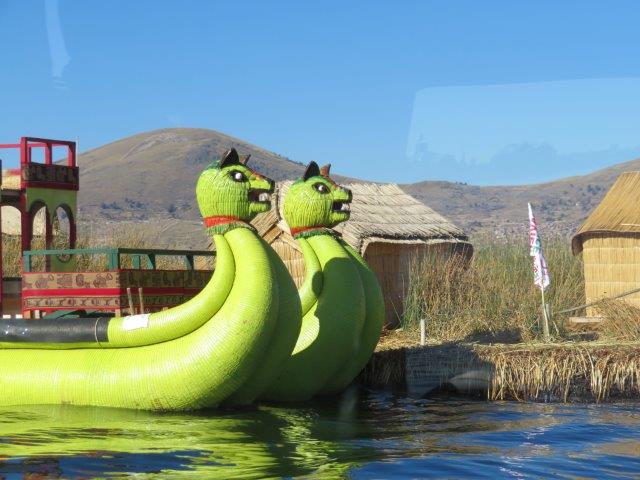 Dried bird

Ready for the hard sell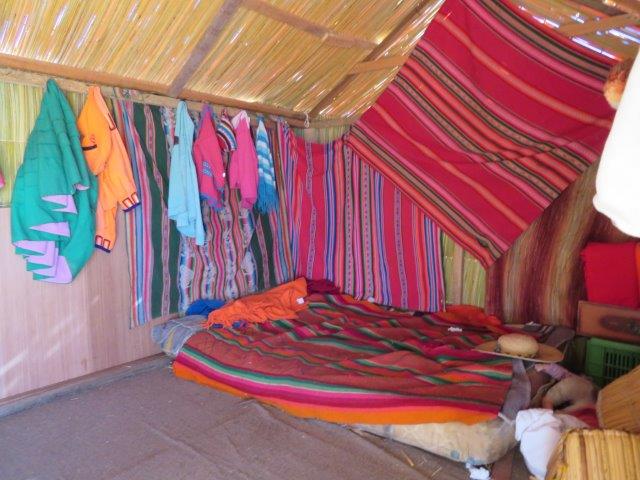 All clay cookers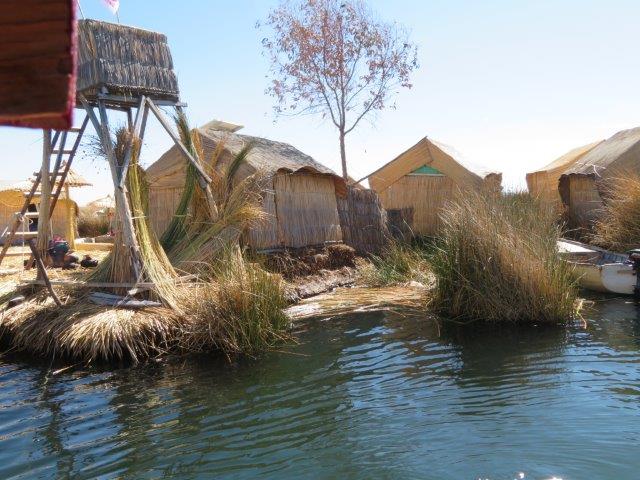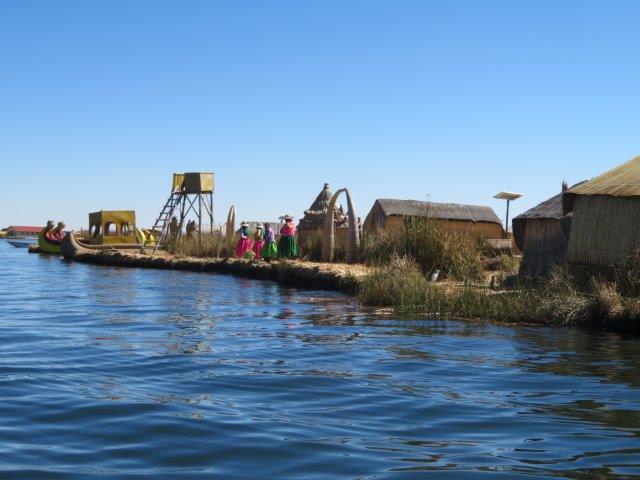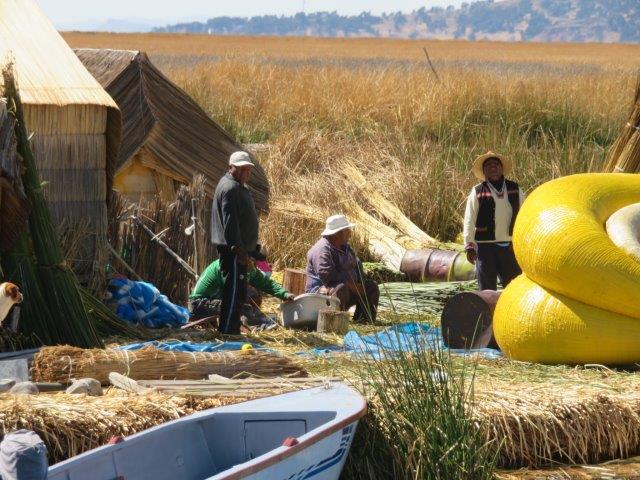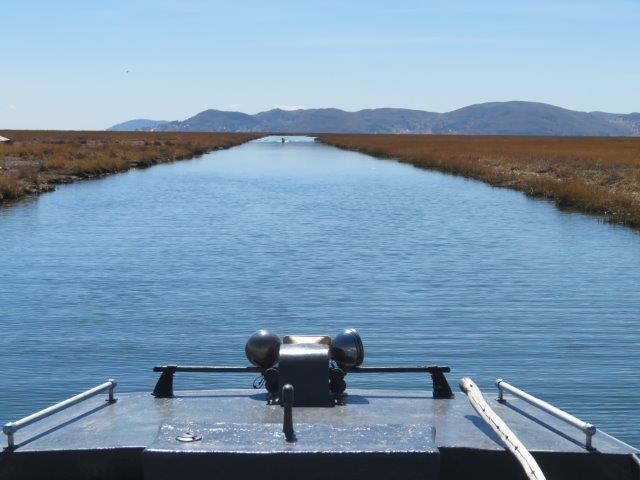 To a different island culture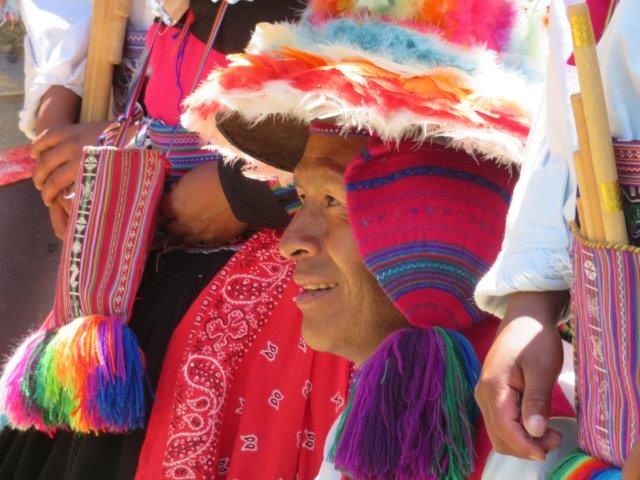 Next the R&R Hotel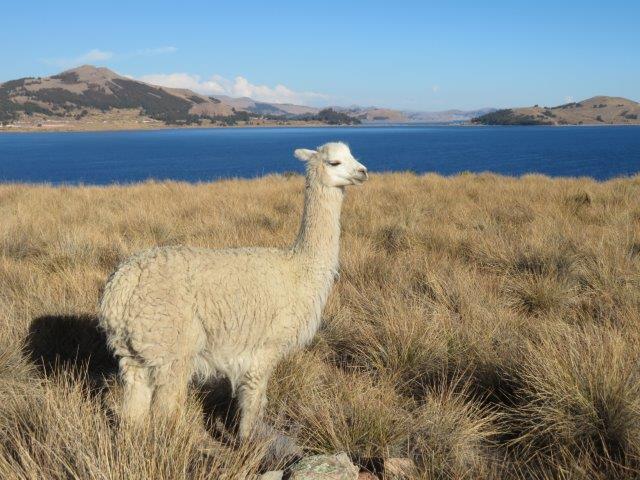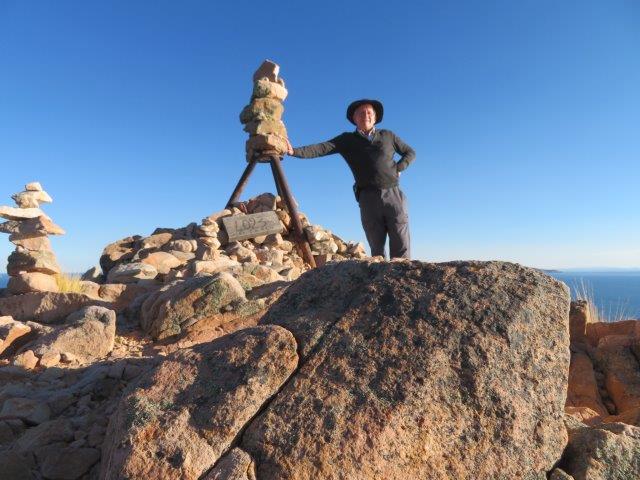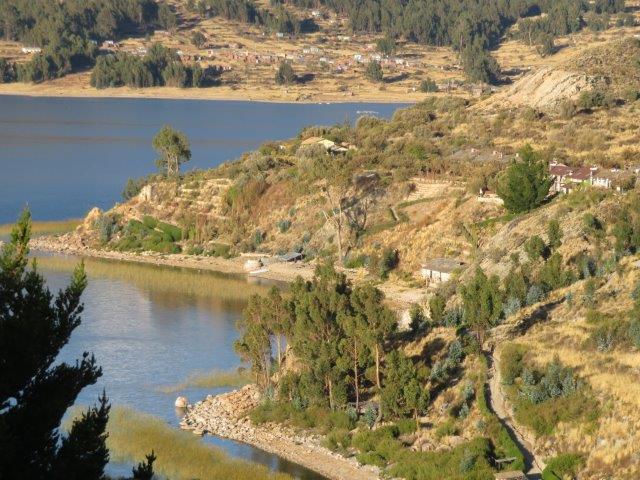 Unique Titicaca grebes cant fly but can really motor through the water