Ollantaytambo - Sacred Valley
Fri 5

This morning at around 9am you'll board a private bus for the Sacred Valley.
Just outside of Cusco you will visit the fortress ruins of Sacsayhuaman. The massive stone blocks forming the settlement's walls give you an idea of the ingenuity and military strength of the Incas. After this included visit you will continue on to the Sacred Valley. Treasured for its climate, fertile land and the Urubamba (Sacred) River, the valley has long been the main source of food in the high Andes.
You'll visit a nearby community to gain insight into the local lifestyle, here you'll also enjoy an included lunch.
If it happens to be market day, wander the stalls in search of hand painted beads and ponchos. Enjoy lunch with the community. Afterwards, continue on to the town of Ollantaytambo. Built over an ancient Incan settlement, this is one of the few places where the Incas defeated the Spanish. The ruins of the upper terraces offer great photo opportunities over the town below.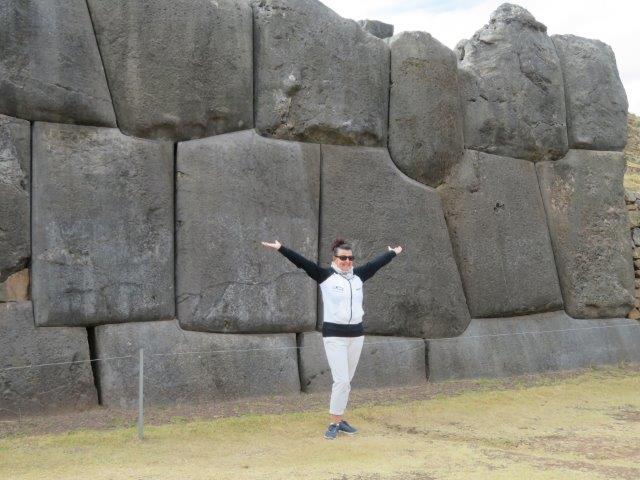 Inka fort above Cusco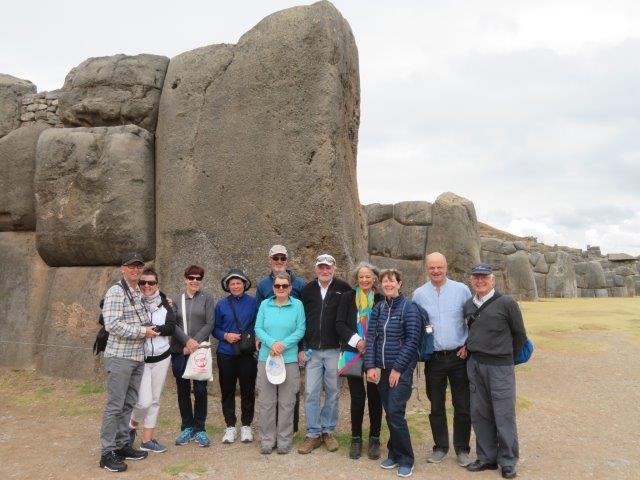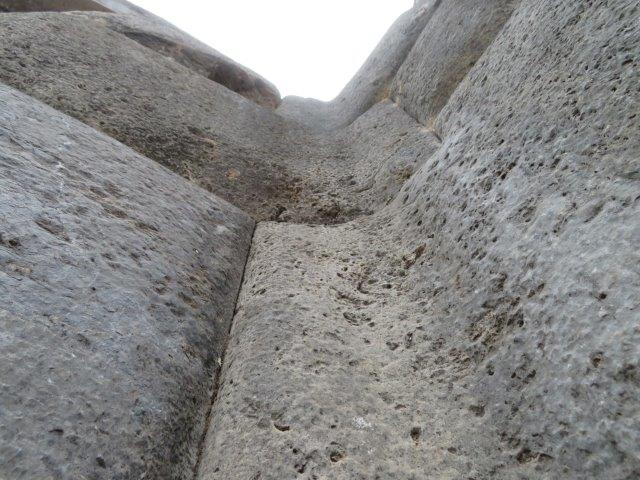 Cusco from the fort ruins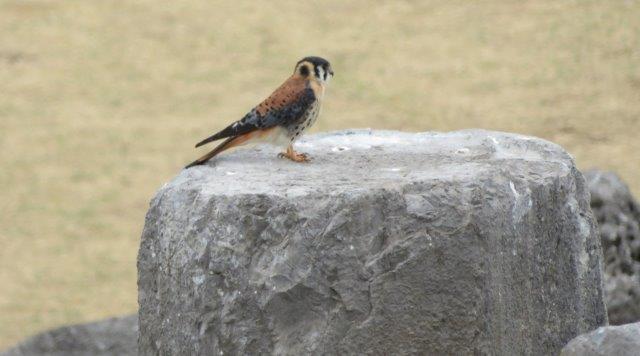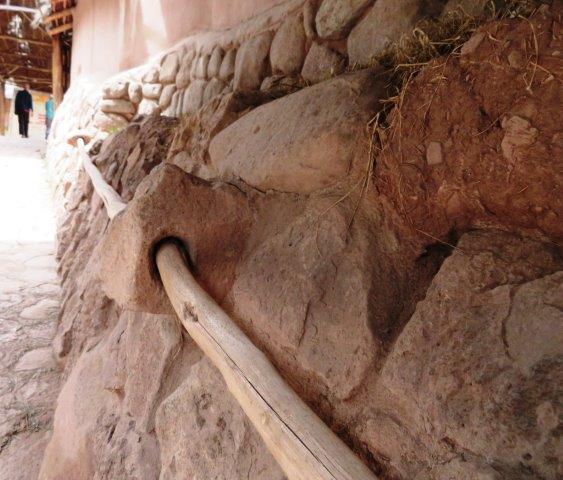 Hand rail held by hole in the rocks

Alpaca wool dying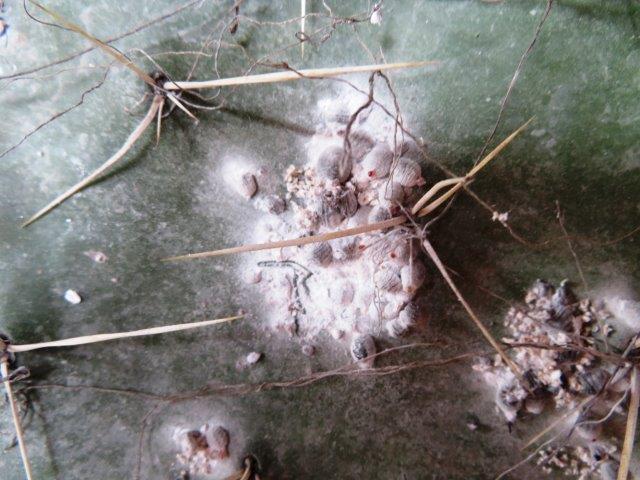 Insect living on prickly pear. This is crushed to make red colouring - "cochineal"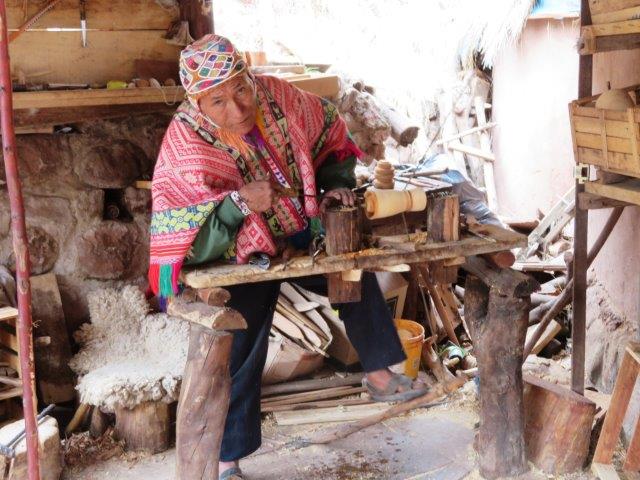 Foot operated reciprocating lathe

the potato a girl must be able to peel to qualify for marrage

Sacred valley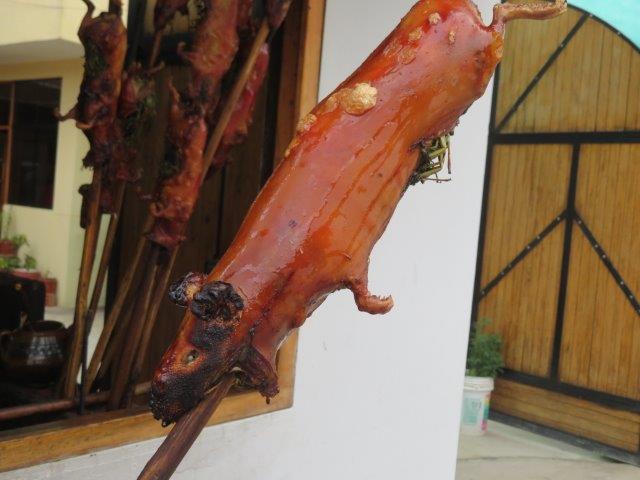 Laying down a meal in earth oven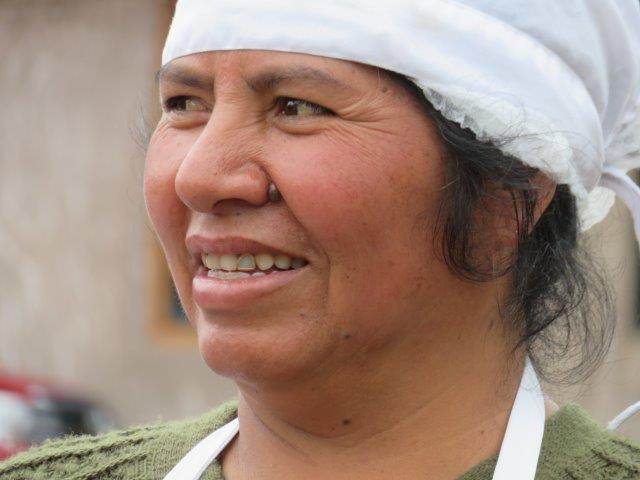 Our host for the meal

Our local guide, Lilly, and translator for to-day did very well

Thanking the Earth Mother for the meal
Local pottery production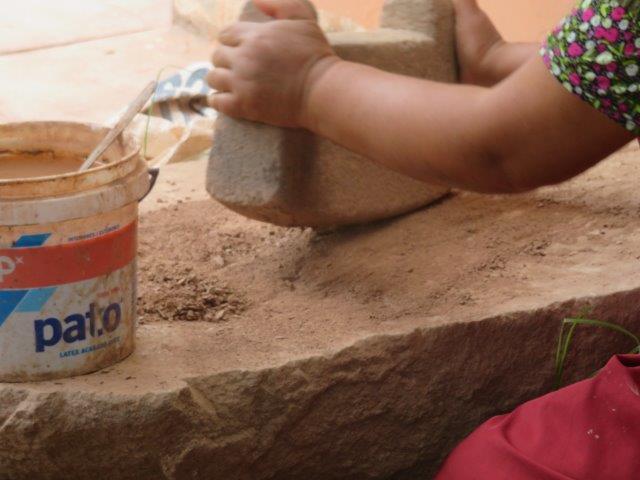 Grushing

Turning

Celebrating
Lifting the meal after 35 minutes of cooking

Steak, chicken and pork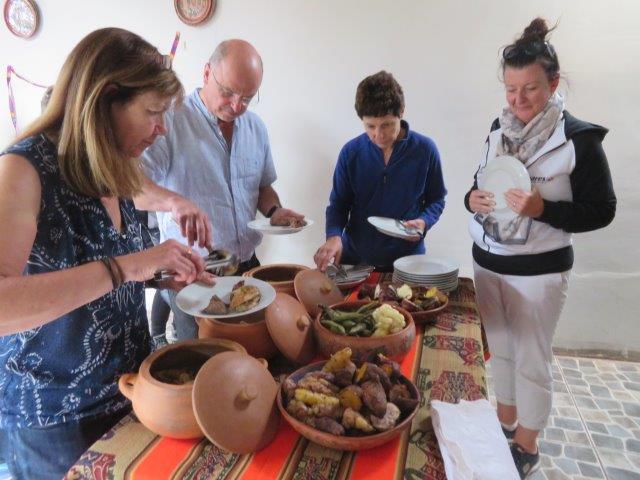 Tucking in

Mountain side hotel rooms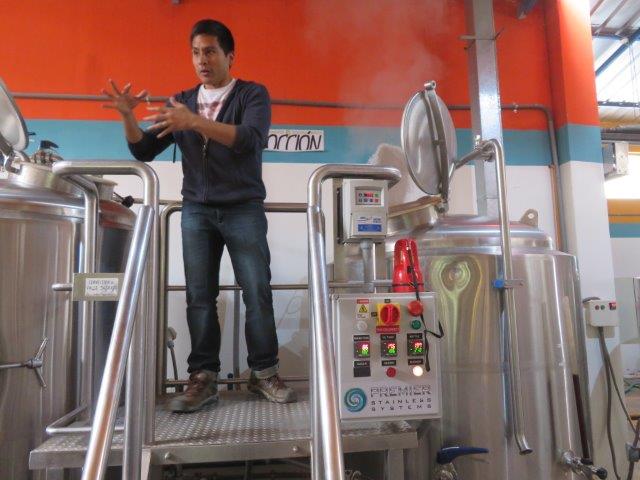 Brewery visit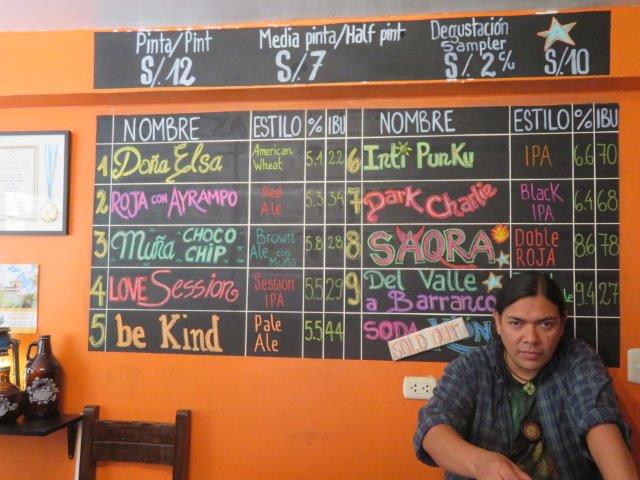 Inka buildings and gardens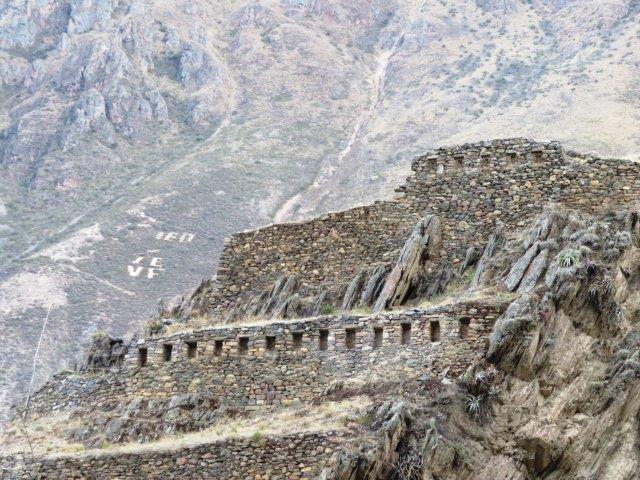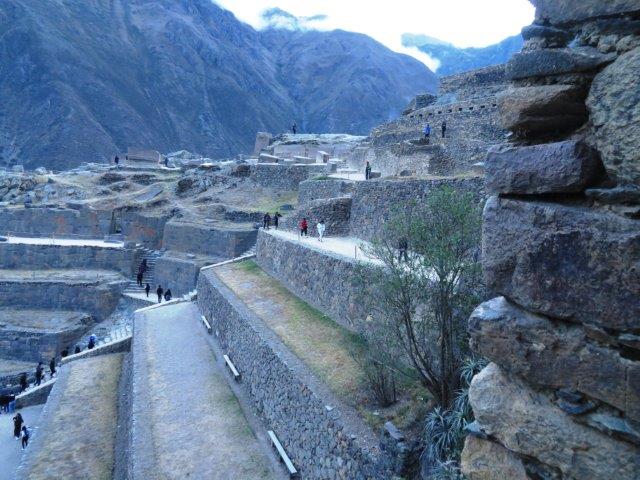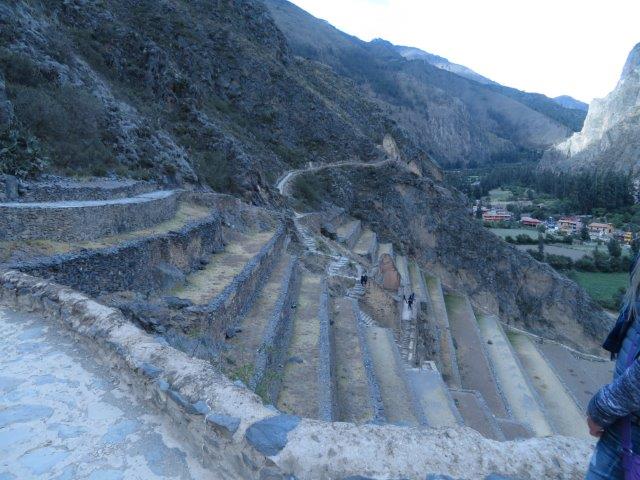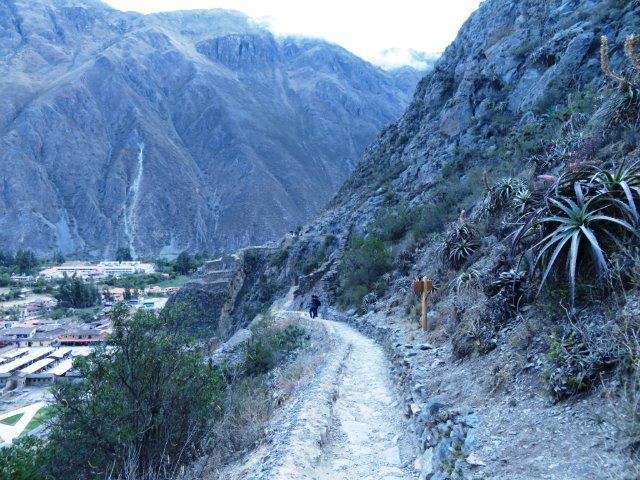 Trail

Steps