Machu Picchu & Aguas Calientes
Sat 6
Nestled in the cloud forest at the foot of Machu Picchu, your destination today is Aguas Calientas. or Macchu Picchu Village. Early this morning at approximately 0745am you will travel by train for around 90 minutes through the winding Urubamba Valley to reach the town. From here take a 30-minute bus up the winding road to Machu Picchu where you will be joined by a guide who will take you through the ruins and tell you stories of its history and the ancestral people of the region. Looking at Machu Picchu for the first time, as it sits against a backdrop of forested mountains, is a truly breathtaking experience. No matter how many photos you've seen, it is hard to prepare for its surreal beauty. The true purpose behind Machu Picchu may always be a mystery, since no historical records of the complex exist. In fact, none were made in the first place, since the Incas had no written language. Some historians have argued it was a place of spiritual worship; others, a military stronghold, and some even think it was a prison. Most archaeologists, however, believe it to be the 15th-century headquarters of 'he who shook the earth', Emperor Pachacuti. You will have a guided visit (approximately 1.5-2 hours), then free time to wander around. Later, you'll take the bus back down to Aguas Calientes to spend the night before heading back up to Machu Picchu first thing in the morning for your second visit.
Got a report that rocks up to around 360 tones were carried 10 miles. at around 6000 years ago.
The 1.5hr train ride was magnificent and the areas here like a dream.

Pre breakfast explore

Hotel behind the gates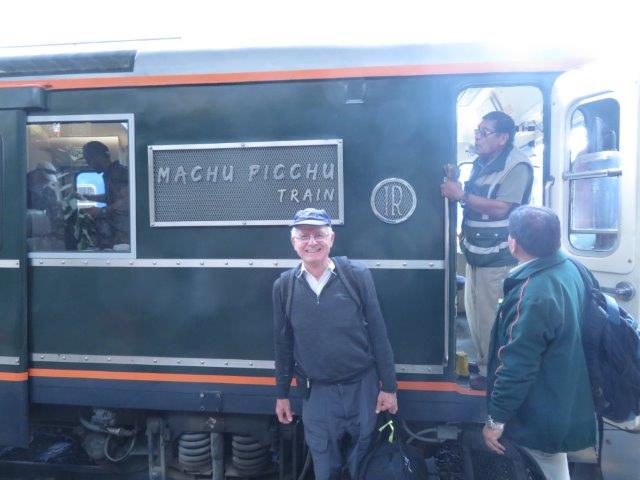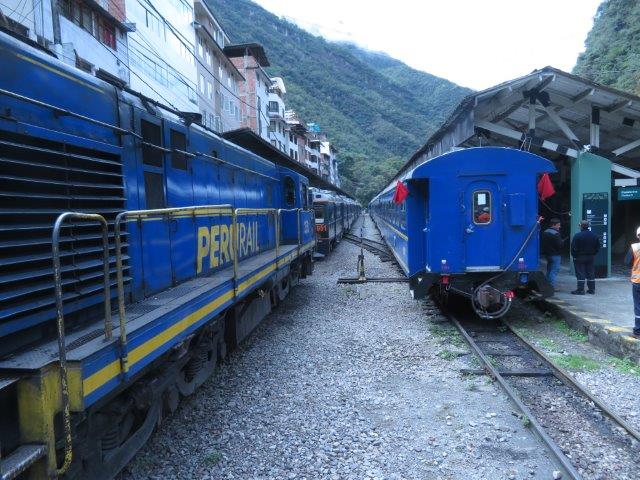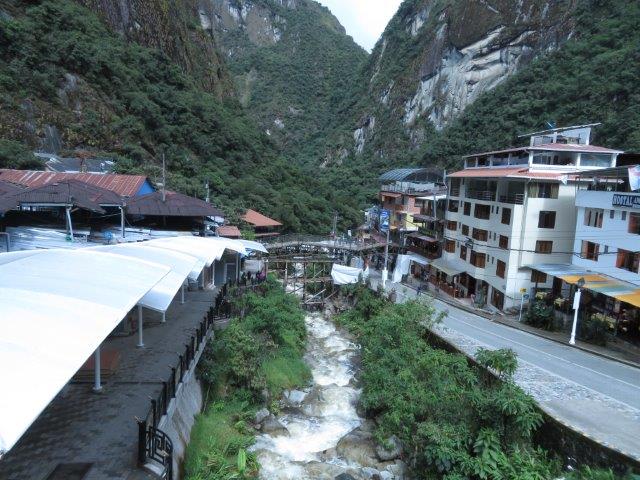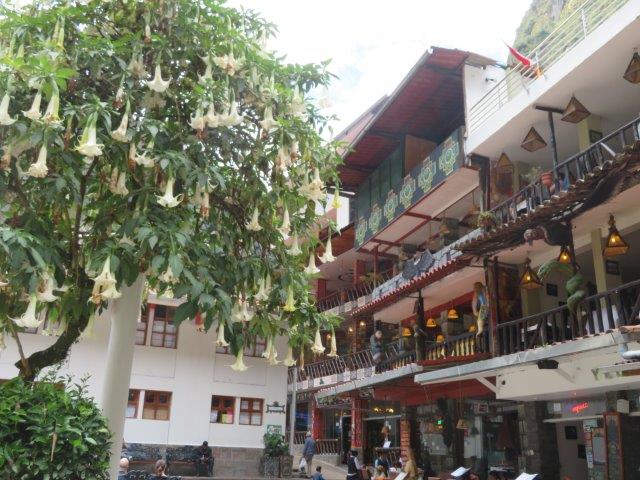 1pm we are herded (efficiently) on to one of 24 (30 seat busses) for the ride up to Machu Picchu.
Was a 1/2 hr grind up through tropical rain forest and lots of switchbacks.
After taking in the views we are met by the local guide.
Weather - changing. Used the smart phone for the photos below.

The overview Wow!! moment seen after a steep 20 min climb from the bus stop and entrance gates.
Classed as one of the 7 wonders of the modern world. Had about 1000 inhabitants
Abandoned in the mid 1500s as the Spanish invaded the area looking for gold etc.
Thought to be used as a haven for the Inca ruler depicted in many statues around the local town
Had 12 trails accessing the community.
Had 100 residential building and about 150 buildings for commerce and storage
Altitude around 2700 masl
Was still being developed when deserted
We were guided to the most significant parts then left to go with the flow via a very clearly specified, policed, pathway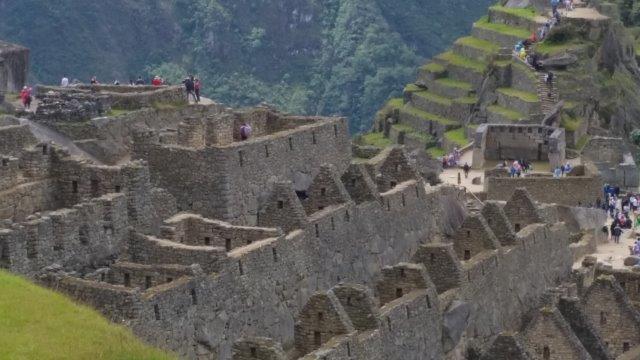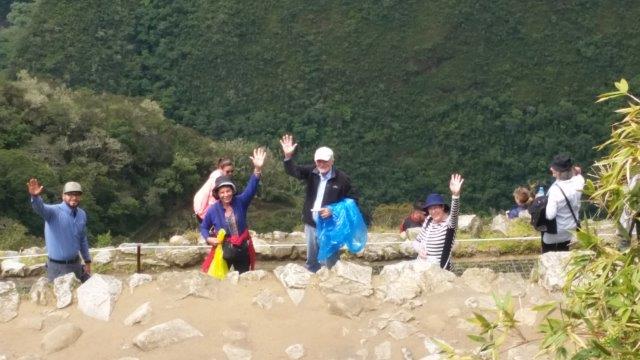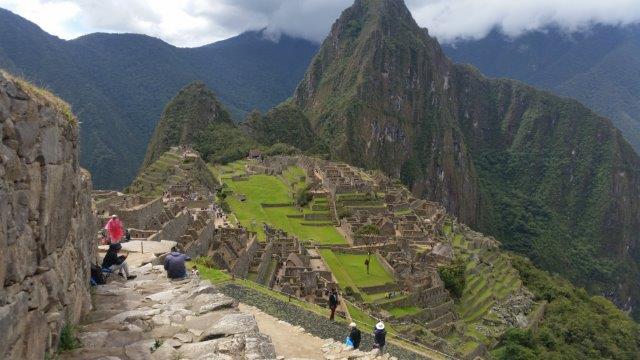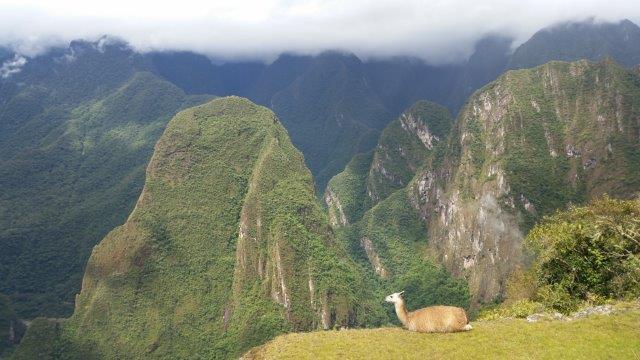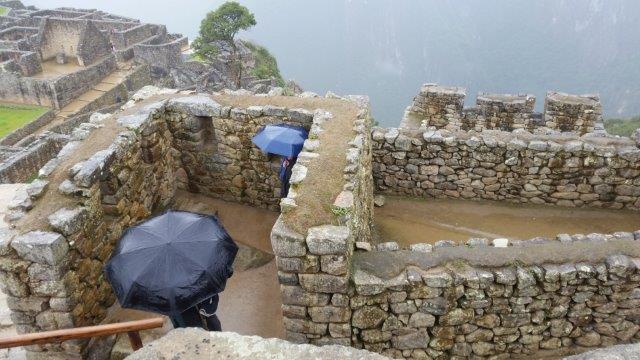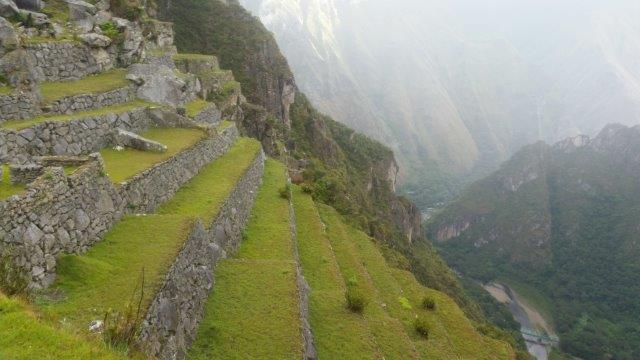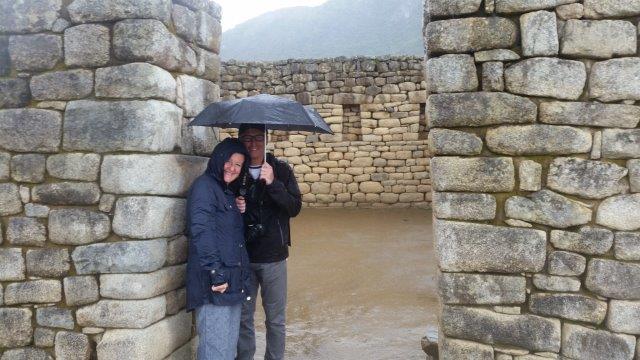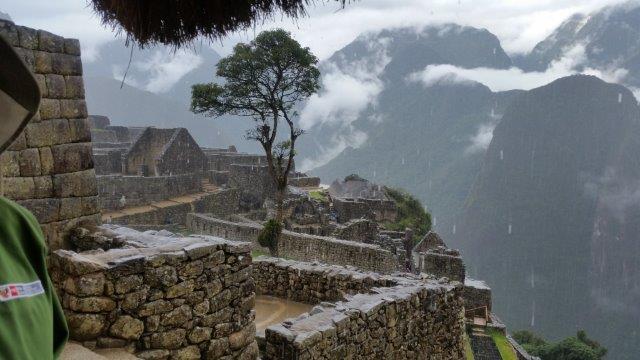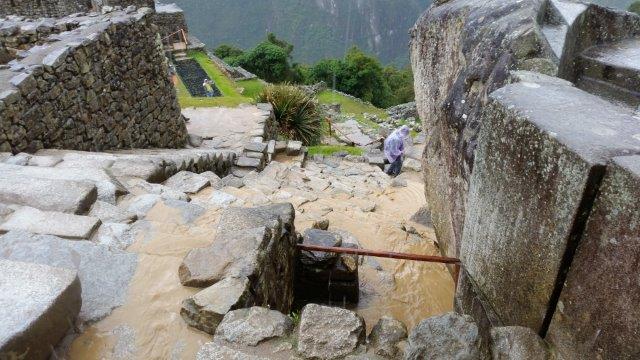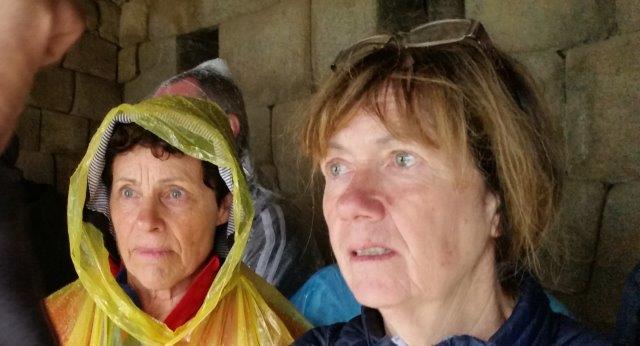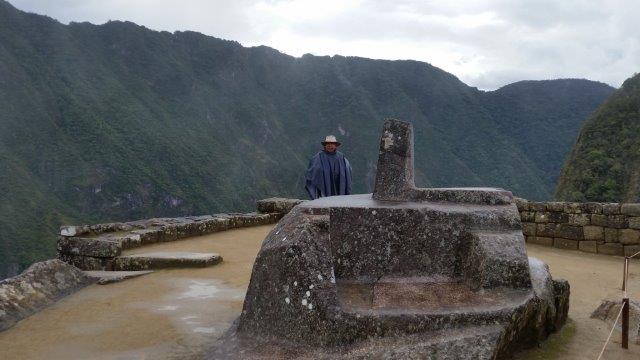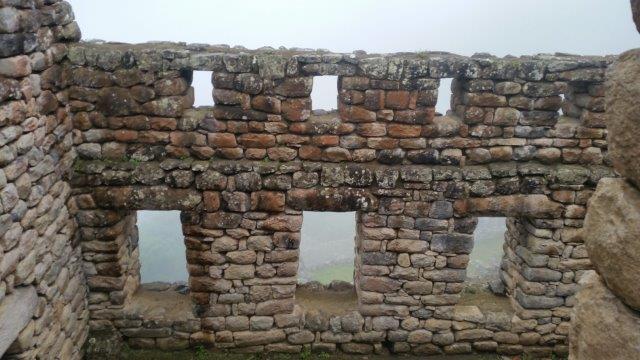 Back down at around 6pm with the crowds.
All very efficiently and safely organised Photographs certainly don't do justice to the experience.

Dinner - starving