After a driving around the huge Mt Isa copper processing plant it was peddle down for another 600km day heading to Tenant Creek. That turned out to be 20 km off the route so decided to push on and catch up with the cuzzies. They are now a day ahead.
Fueled up at most fuel stops as they can be over 300km apart. Listening to podcasts to kill the hours. Drove till sunset, stayed at roadside camp about 90 km north of Tenant Creek - with a hundred others - all oldies and all with very much flasher rigs than my little vehicle - anyway there was a toilet there.
9th Sat at dawn off, pedal down for another 600 km. While staying at 100kph I overtook about 6 vehicles and was overtaken about 4 times - speed limit 130kph. - lesson there somewhere - and didn't see a cop all day. - 80% of the traffic seems to be us "gray nomads" with their flash holiday rigs, 10% are Asian and younger European tourists, the rest are farmers, 4 trailer road trains and local workers. Most people are happy to chat. The "nomads" usually travel for 3+ months and are from the southern areas of Australia - almost all I met, know of, or have been to Timaru.
Some interesting historic sites of the roving days and the WWII periods. Not many places for cellular contact. Cloudless skies, dry and temps in the 30s. Not many annoying flies - yet.
Caught up with Bob and Sheena at Matarnka, DOC type campsite - nice quiet and good facilities for $7. They are staying for 3 nights but after a morning river-side walk tomorrow, I plan to travel on to Katherine. Their plan is being shortened, so I may not meet up with them much more. They have been very helpful getting me into the swing of "crampervaning" in Australia.
Sunday Morning 7 am walked 4 km up the river before the heat hit to a water fall then lazed around checking progress for the rest of the tour plan. Have time to see and enjoy, so staying another night here and did a couple more short walks then went snorkeling with Bob at the hot springs. Its a deep slow-moving water way of clear water with lots little fish and humans who stirred up the floating slime but the water stayed so clear. Yes, it was hot water at least 35 deg and made it feel quite cool to get out into the 28+ deg air.
Mt Isa (Below)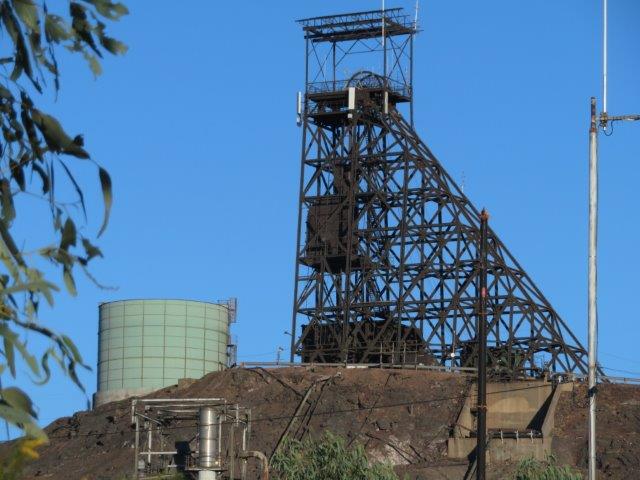 Larrimah (below)
Our Camp area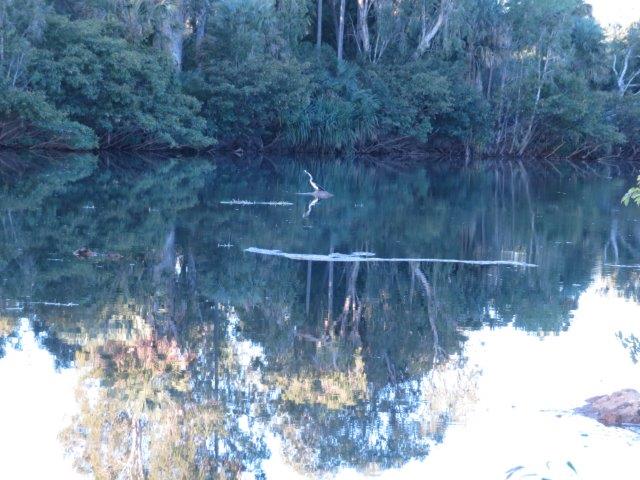 ???