Northern Territory Trip
28 May - 14 July 2018
Index & Map Previous Page Next Page

Sat 16 June Wyndham - Halls Creek
Got the wheel changed after a learning curve and found the spare was a bit flat. Lucky there was an open garage nearby to pump it up. Now need a new tyre but possible places closed for the W/E. Taking the risk with no spare till Mon or Tue at Broome . (700 km away gulp) Booked the Horizontal Falls trip at Halls Creek Isite then Traveled hard till sunset to get a good start for derby.

Morning views of Wyndham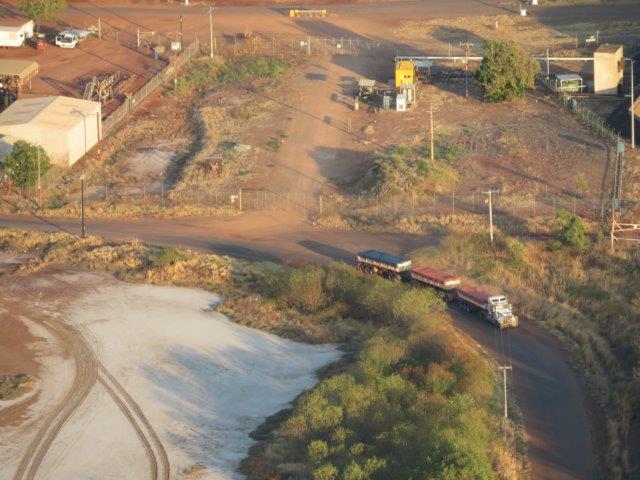 This is virtually a ghost town built for its ore exporting harbour in the 50s
Took an awful corrugated roadside-road to see the recommended birds sanctuary (below) roar

Spot the crock

Zoomed in
On the seal again via the Kimberly Mountains and nearish to the Bungle-Bungles (below).
Only a 70km dirt road in so not driving to see this famous World Heritage Area.

Found a spot to sleep