Northern Territory Trip
28 May - 14 July 2018
Index & Map Previous Page Next Page

Thu 21 Fitzroy Crossing - Kununurra
600km today back through the Kimberly Mts with some distractions en route. Weather pleasant all day. Staying in the bush at night (out of sight but near the road) is quite nice - dead quiet, brilliant night sky, very little traffic. Temps drop from balmy to quite cold by morning. Just 20km before Kununarra junction town near Wydham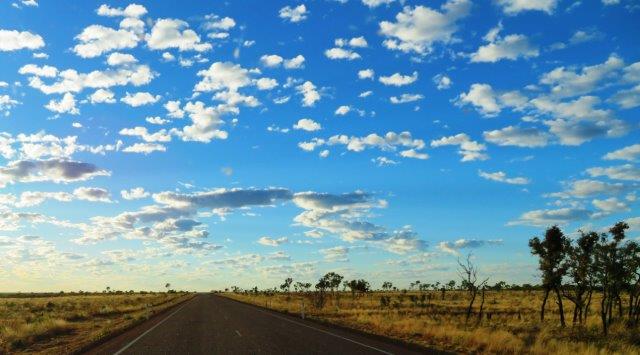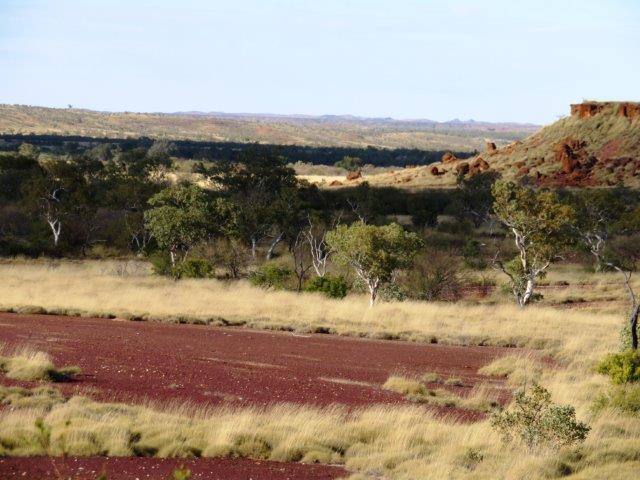 A rest stop at Halls Creek (below)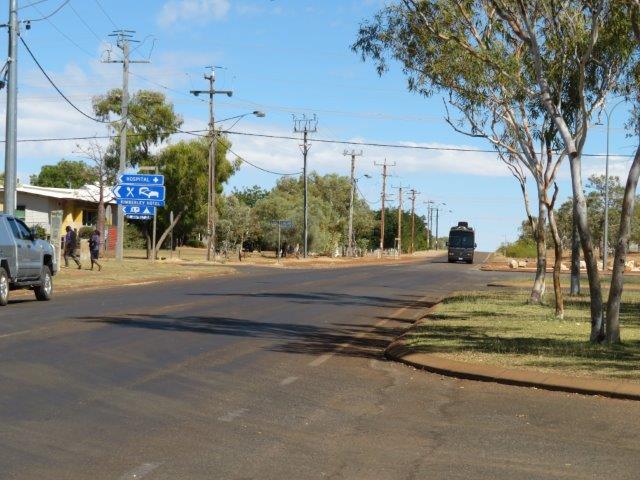 On the Road again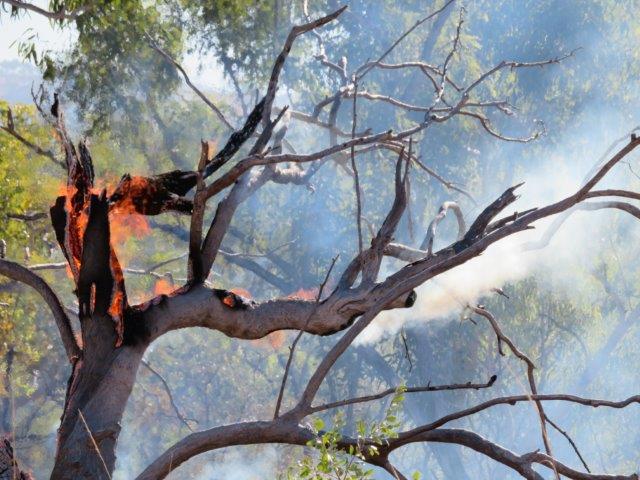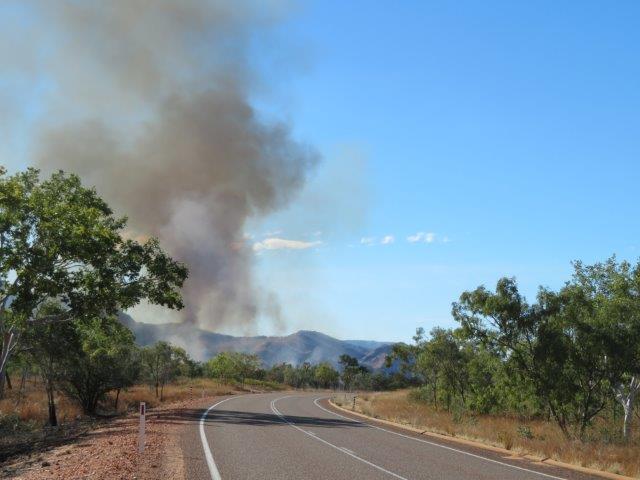 Spot the SNAKE!

Get off the road!!!

Better!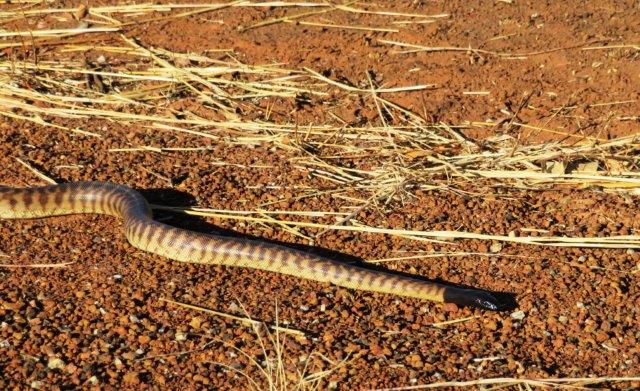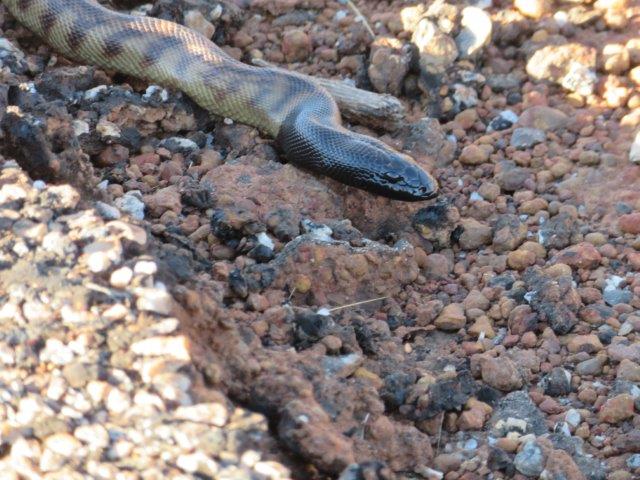 "Get off the road you idiot"
20 seconds after this last photo a 4 trailer roadtrain roared past - on that side of the road.
It survived that crossing too, but who knows now. It seemed to have no fear of vehicles, the road or me!
Acted as if it was prepared to attack if disturbed from its desired path.
Even a couple of little stones thrown its way and my jumping and yelling had no effect.
That's as far as my feeble attempt went to help it survive today.