Northern Territory Trip
28 May - 14 July 2018
Index & Map Previous Page Next Page

Mon 25 Litchfield Nat. Park 2nd day
Went spotlighting after dark with Bob & Sheena last night then waved good-by as we left the camp to explore in different directions at dawn. I carried on for about 30km then headed back towards Darwin stopping at Bachelor for a bite and look through the museum featuring uranium mining, the war years and early settlement. Stopped on a side road about 40 min from Darwin.
Walker Creek and a swim after a 1.3k walk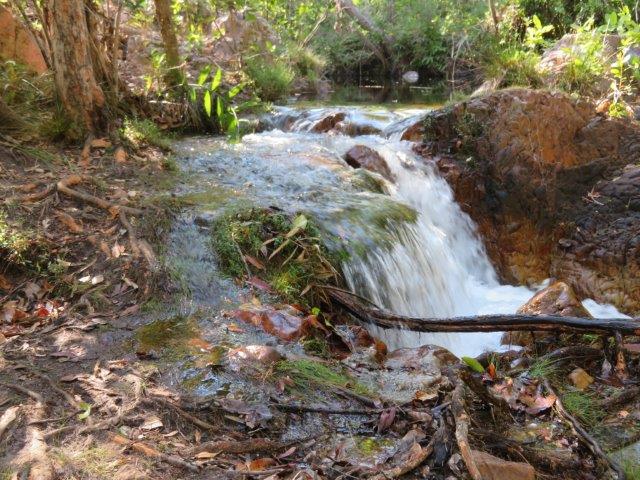 Spot the bird

Not me!

Cascades after a hot 1.7k walk with a young couple who had just arrived from London and fighting the Jet lag. Nice refreshing swim here too.