Its about 200km in. Detoured to side places indicated of interest enjoyed the feeling of warmth and splendour found here. Not as crowded as expected and no mosquitoes at night as others complained about. Rangers give talks to the visitors as part of the entrance fees AU$30. The vast areas of wetlands are due to dry up before the rains arrive. Camped in the bush again.
Some rock art dates back up to 70,000 yrs he said this is about 7,000 years old he said
A large viewing platform to watch a river ford? And lots of people staring?
I joined them as the tide comes in.
Alligator River - Named for a good reason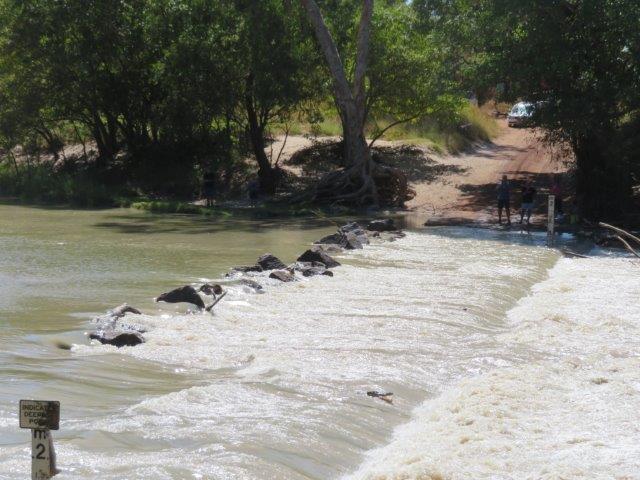 Saw several and lots of fish too
Back to the ford crossing now the tide is going out oops, a couple of wrecks exposed