Thu 4 May Travel to Dubai Was great to catch up with Martin, Anne and the 4 kids before they boarded their plane for the start of their adventure.
The horibulis 14 hour night flight from Sydney is over!! and now waiting in Dubai airport at 7am; its huge as was the full 480 seat A380 plane. The plane had a great range of entertainment, nice Ausi couple for company, watched only one movie, some TV and podcasts. Noise cancelling head phones were great. Good meals and friendly staff. - Possibly 4 hours sleep - had to struggle to get a a window then it was over a wing - but wow, what huge one - and it transformed into some alien monster when the plane touched down.
Temp outside this morning 6am was a mere 31deg. Very easy to get around the terminals and find the well marked gates. It's a huge duty free shopping mall with gates. Queues for the (mens') loos - the 1st, 1st. Couldn't see the Muscat connection but asked and the attendant simply put the b/pass in a laser and up it came. Must be a unimportant flight to be absent from all the departure information boards. Only a (B777)
Useles info Akl - Dubai is now the world's longest non-stop flight (A380) &
Emirates have the world's largest fleet of A380s (Saw lots at Dubai)
On to Muscat Great low altitude flight and window. 15% full. On arrival, lined up to pay for a visa & then told that kiwis are not required to pay :-) Out to 39 deg) after meeting a friendly driverto be blown away with the very different landscapes.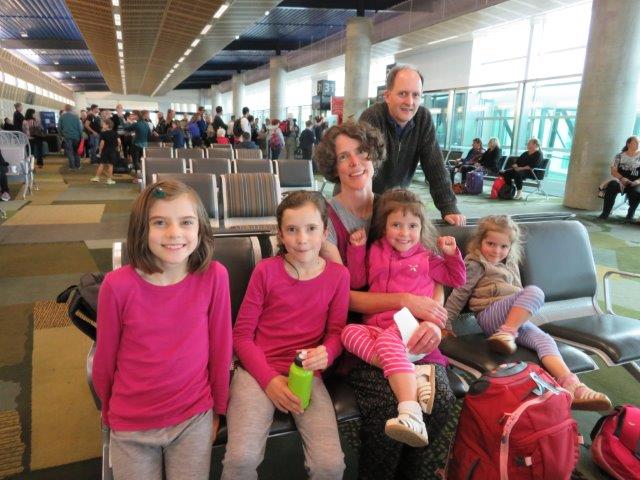 Have a great 3 month World Trip!!!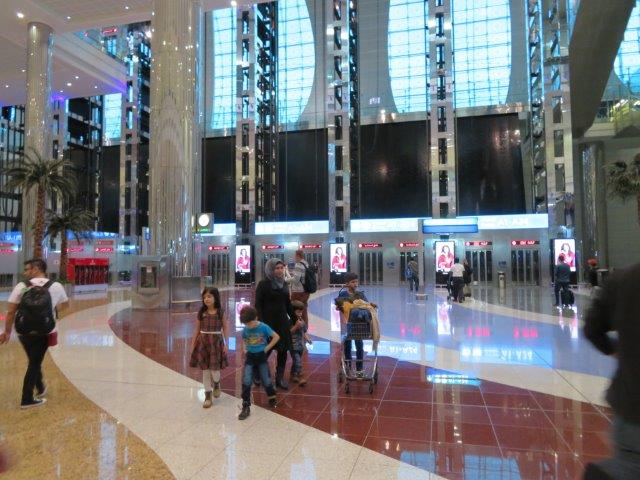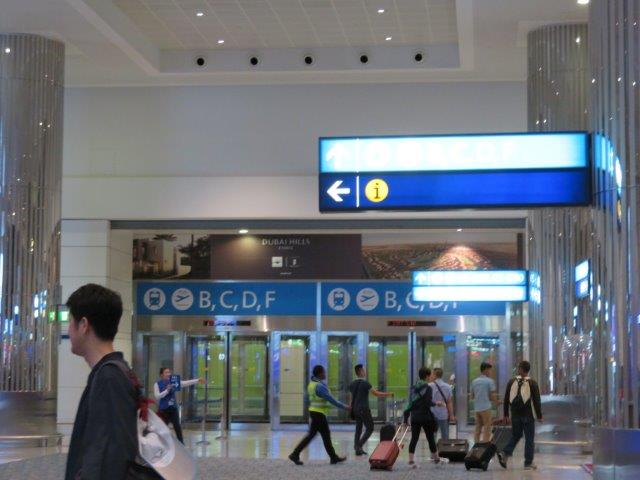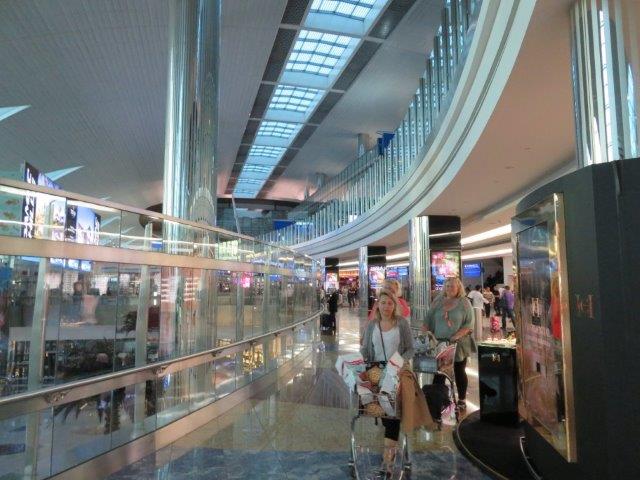 Leaving Dubai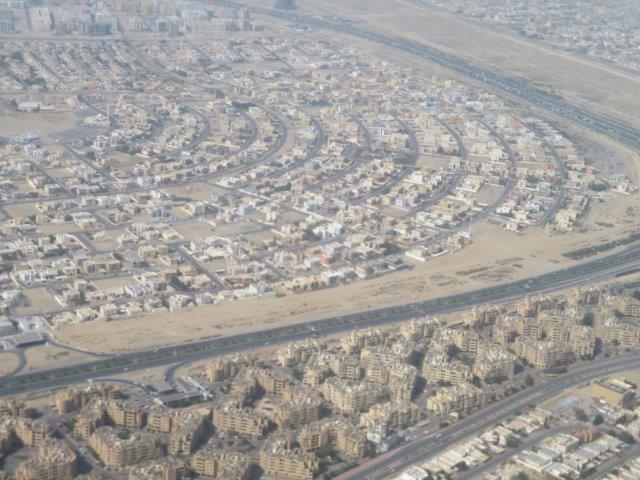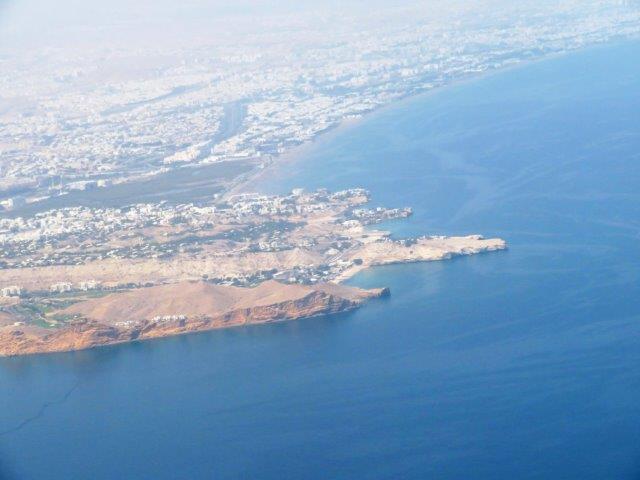 39 deg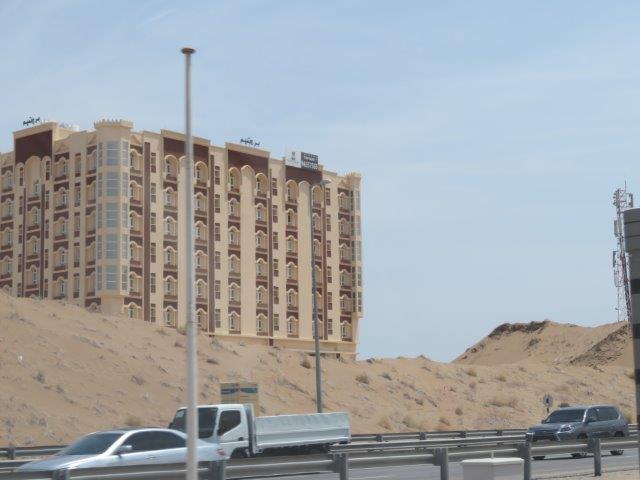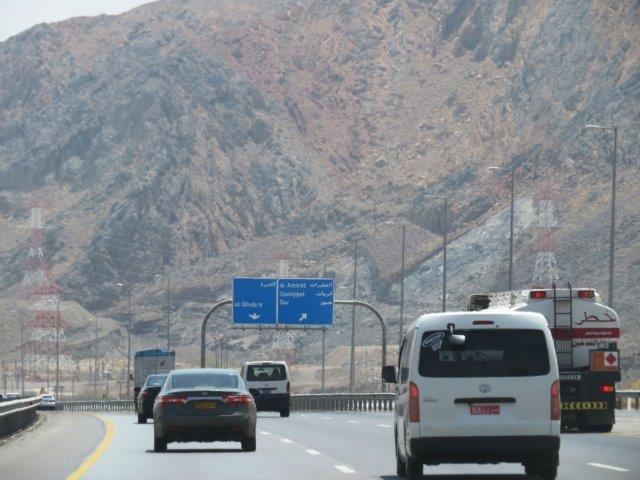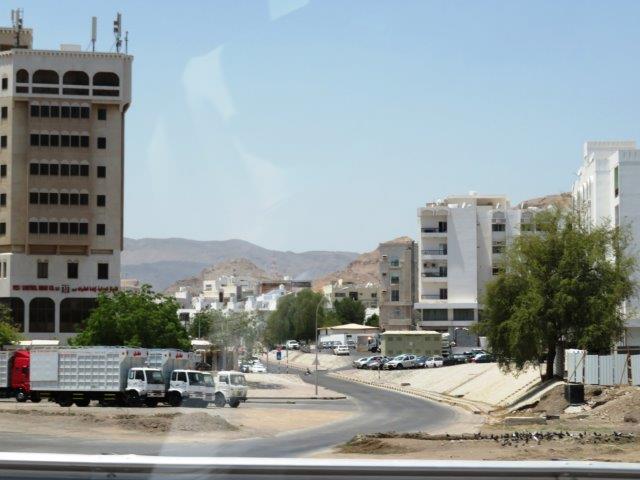 Hotel room view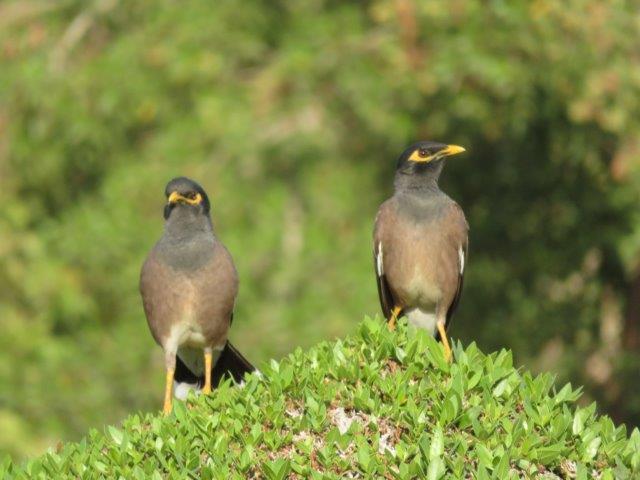 After a shower and shake down took a walk around the hotel to get a feel of the community, tucker at a coffee house and some blisters from the sandals :-( Bed by 7.30pm for a sharp start in the morning. Thought it was odd to see a couple embracing in public - then at the next glance realised it was ok - they were both guys.