Day 13 - Thu 18th May Guided city tour of Isfahan including Music museum Vank Church, Shaking Minarets & Jame Mosque. (Not seen)
The Armenian (Christian) area was set up by refugees after the Armenians were invaded and massacred by the Turks in the last century. They were allowed to keep their religion in Iran but had to build their church (below) in the design of a mosque. The paintings of martyrdom, cruelty and nudity were of interest as they contrast si much from the modesty and kindness felt throughout the local people.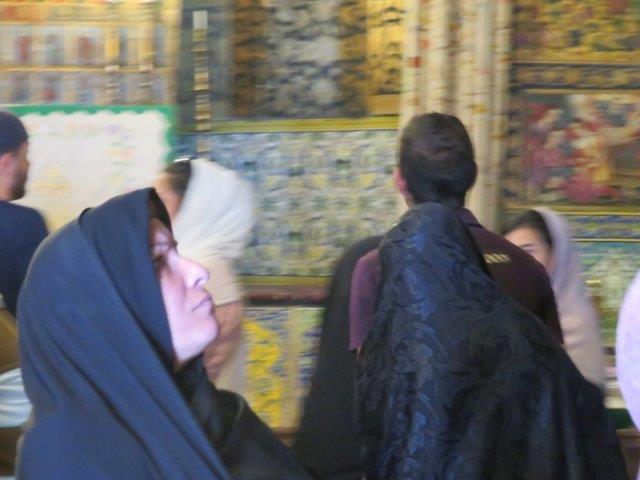 Shaking minarets, Another tourist attraction where these minarets move when shaken at the right frequency. Definitely a curiosity the group wanted to check out.

At a predetermined time a (pretty strong) man climbed into the space at the top of the minaret and began throwing himself with force back and forward then the structure actually began to sway (maybe 10cm). Interesting but an anticlimax after the effort to get there on time.