Day 15 - Sat 20th May. Guided City Tour of Tehran (Pics) including; National Archaeological Museum, Glass & Ceramics museum, and Golestan Palace. Night train to Tabriz.
Nice late start this morning, giving some time to catch up with a rest and walk before the three excellent sights.
Next on to the train after a 3 hour wait looking around the station. There is always something to see and people to meet. I am still trying to fully understand why the western countries are so afraid of Iran. As a visitor it is among the safest I have experienced and definitely the most friendly. Locals are genuinely pleased to have us visiting their country, they are proud to be living here and seem very happy to be sharing their facilities with visitors. They seem to see USA as unreasonable with its sanctions and huge unpredictable power. They feel they are coping ok with the sanctions and learning to do better by developing their own skills.
The big election event is over with the more modern freedom seeking leader (a Muslim cleric) remaining president for another 4 years with a 76% majority. Around 70% of the population voted. Weather is hot and dry around the mid to low 30s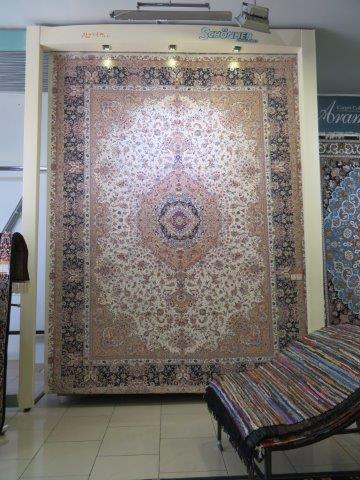 Yes sir, I am at the office I just can't quite find the doc at the moment!

Mountains up to 5600m