Day 17 - Mon 22nd. To Goris. We leave Tabriz early in the morning and travel to the Norduz River (pics) and Iran / Armenia border. After completing customs and immigration formalities we wave goodbye to the friendly land of Persia and say "Barev" (Hello) to Armenia.

We travel through the Zangezour Mountains enjoying breathtaking views and a brief visit to the town of Meghri. At Goris (pics) we inspect troglodyte dwellings in the surrounding peaks before being welcomed with a hearty dinner and overnight at our hotel.

In Iran, I just couldn't get the currency and its conversion values. They called them riyals, and a million of them was about 13 USD. Counting the 0s (without the commas) on the notes never seemed to work right as some merchants used another currency name (tomas) and these needed a 0 removed from the 5 or 6 0s on the notes. A pile of hundreds of thousands would disappear very quickly. On the last night I entered a busy shop to buy an ice cream with the last of the Iranian notes and explained my intention - not knowing if I had enough to purchase the aforesaid item. The very kindly ice cream man apparently misunderstanding my dilemma and insisted on giving me the ice cream and not taking the last of my (Iranian) money. He wouldn't even let me put it in (what looked a bit like) a charity box. It was a laugh for the onlookers too, so, to maintain peace, I humbly thanked him left and bought a hand full of nuts with the cash a another shop. Nice ice cream though.

After the the long, tedious boarder crossing formalities were completed the ladies removed their scarves.

The border we crossed was clearly identified with a significant river, military buildings and a fence. Officials at the crossing were stern and unfriendly. We walked across to a new driver, guide and more roomy new vehicle. Soon one learned the people of Armenia are certainly very different with different background, religions, language, food, politics, architecture, economy and body features. Lunch was refreshingly different and some of us enjoyed with our first a glass of beer. Had a quick look at byeoil site for the first time in 10 days and that too was a thrill.

Unfortunately the photos are unable to portray the grandeur of the ever changing landscapes.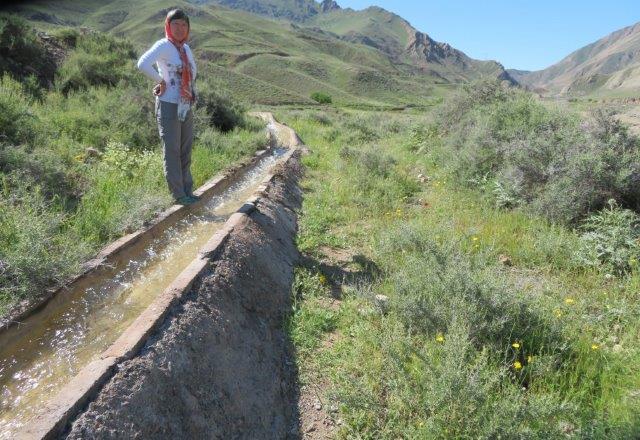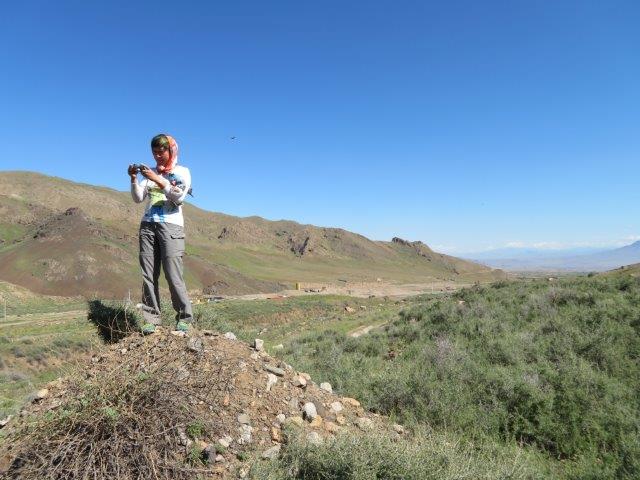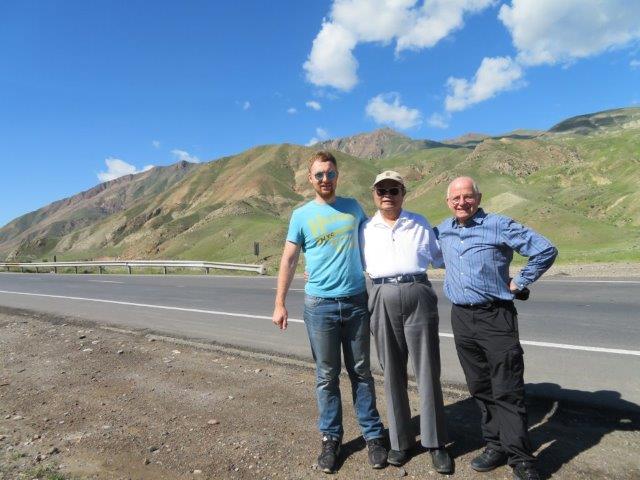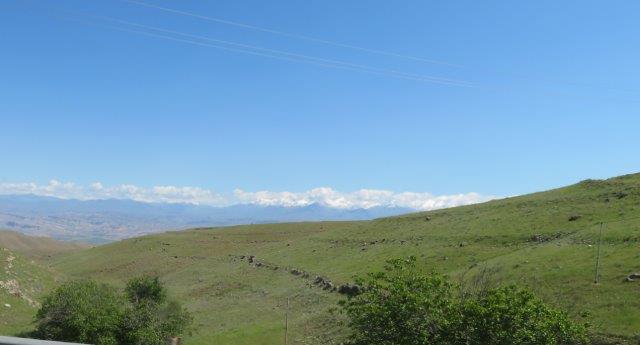 The boarder