Day 23 - Sun 28 May. To Gudauri (ski area) (pics) and Kazbegi via Mtskheta.
It's an early start today as we make our way to Georgia's ancient capital, Mtskheta (pics) where we visit the UNESCO World Heritage site of Jvari Church and Svetitskhoveli Cathedral dating from the 5th century AD.

We then follow the Georgian Military Highway to Kazbegi village (pics) which shares its name with one of the highest mountains of the Caucasus.

On reaching Kasbegi, we enjoy an easy hike through breathtaking surrounds to Trinity Church (pics) which is nestled on a nearby hilltop, where, weather permitting, we will witness excellent views of snow-capped Mt Kazkek volcano) (5033 metres).

Today added a new experience with the mountains and alpine passes. Tourists definitely like to visit this country. It is sad to see the pristine alpine land chopped up by so many visitors. Rubbish (mainly plastic bags and bottles) is everywhere. Nice new ski resort hotel.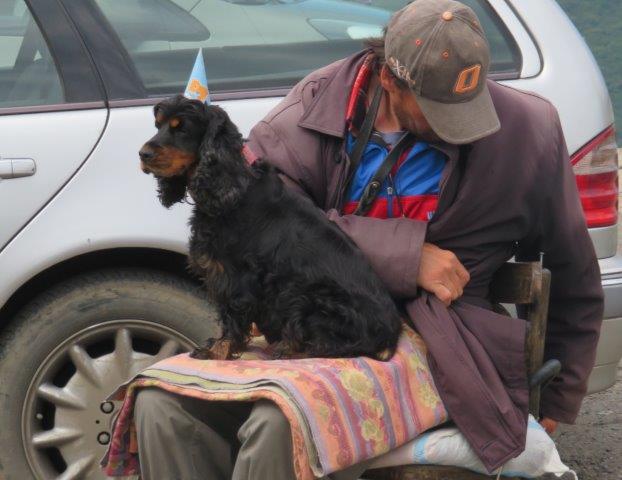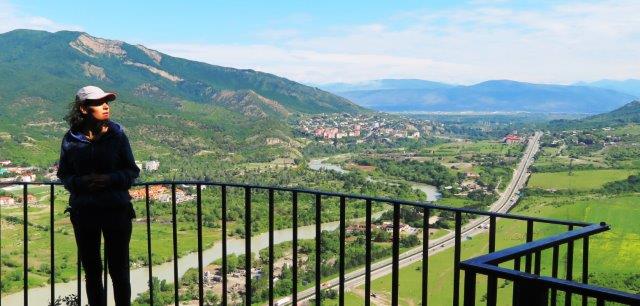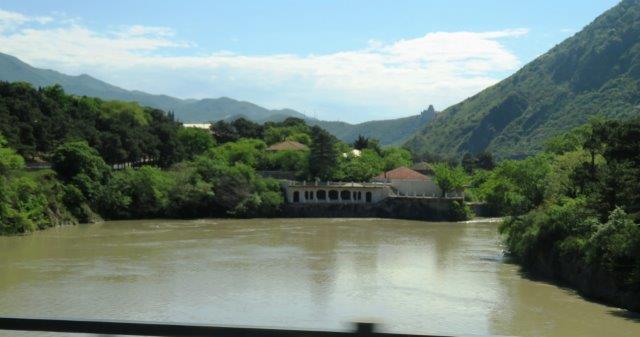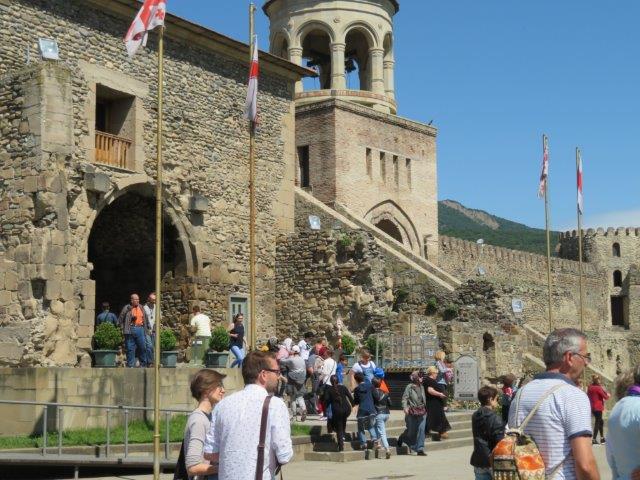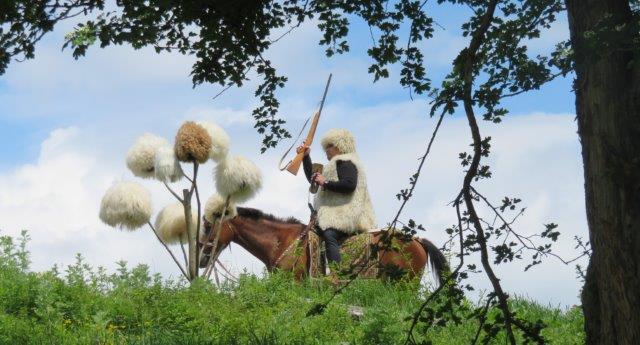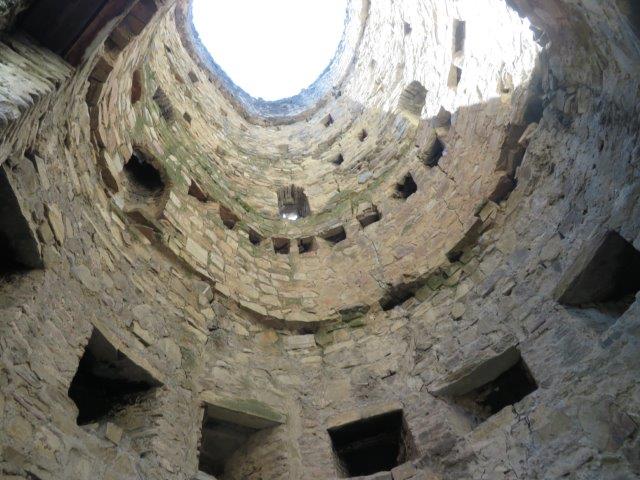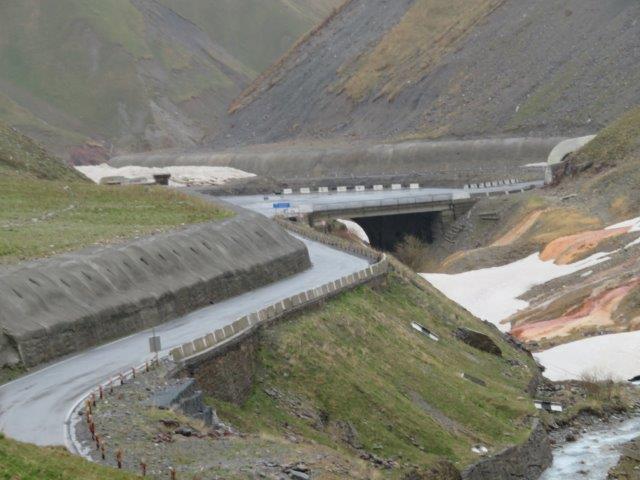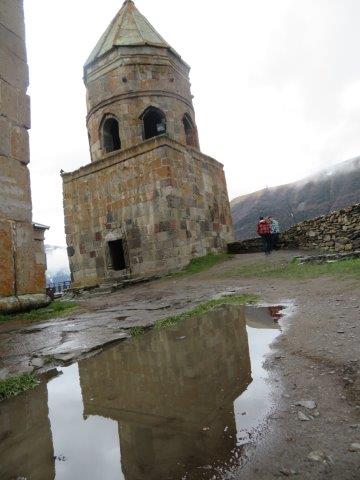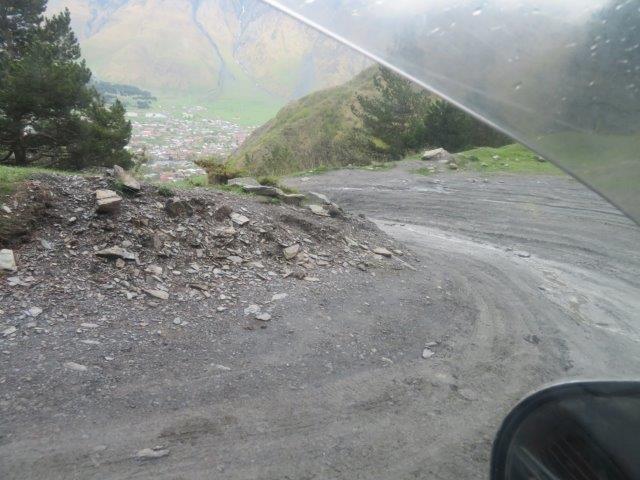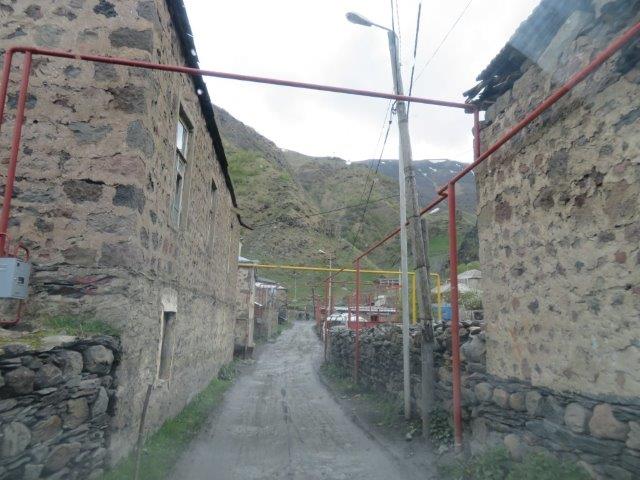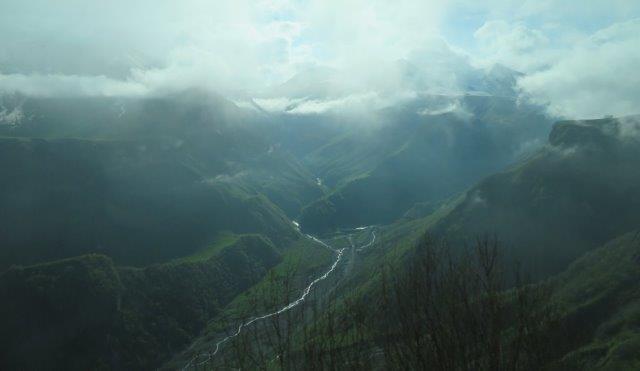 View from my room