Day 25 - Tue 30 May. Return to Tbilisi (pis). Sighnaghi city tour, including Ethnographic museum (pics),

"A guest is heaven sent" is a traditional saying in Georgia, and we will have the opportunity to experience the renowned Georgian hospitality during our lunch with a local farmer who will also share the secrets of making Georgian wine.

After lunch we make our way back to Tbilisi where we finish our adventure in one of Tbilisi's finest restaurants for dinner and a traditional folk show to bring together the unique cuisines, amazing culture and fascinating history on our final night.

Took an available hour in the morning to take in the views of an from the old city wall to the Caucasus Mts just decipherable in the cloud and the vast fertile plains below. Traffic was chaotic nearer Tbilisi, as for some strange reason the police had closed 4 lanes of the motorway.

The last day was relaxing with time for a doze before driving to the finale celebration dinner: this was held in a grand location with quality food and service, it failed to make a spark with us as the entertainment started very late and they provided only 2 short dancing performances involving 2 guys and a lady dancer. What we saw was mesmerising with their costumes and unique style.

city wall

Art museum & archaeology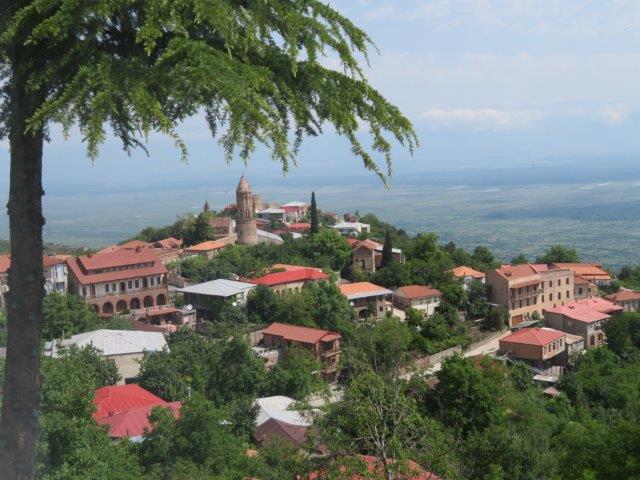 Wine tasting in traditional cellar

Lunch