Nature Parks let us safely get close to animals we see only on TV
See for yourself amazing kiwi, a cheeky kea, and other original unique fauna.
Park guides often show us the highlights and if time permits, guests can feed the friendly animals from New Zealand and other parts of the world.

Willowbank Nature Park Christchurch

Tuatara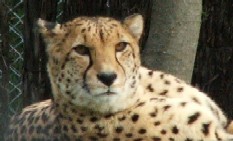 Learning
Nature Parks offer learning opportunities including: biology, business management, sciences, nutrition, safety management, conservation etc.
Willowbank Nature Park - Christchurch
This park provides excellent presentations of kiwi, kea (worlds only mountain parrot), the rare blue duck, words largest pigeon, owls, Early Maori dwellings, ugly kunikuni pigs, various species of fish, otters, large monkeys, farm animals and fish displays MORE
Orana Wild life Park - Christchurch
This park displays an impressive collection of large exotic, plains animals (including lions, tigers, giraffes, hippos, cheetahs, meerkats, primates, camels, kangaroos). There are farm animals to meet. In the native section we find kiwi, reptiles, spiders, and birds. MORE
Animal Parks - Auckland Hamilton and Wellington.
These are long established zoos that have been modernising over decades to incorporate breeding programs, large open enclosures for the animals and excellent visitor information and facilities.
Water World Auckland
Walk through a shark tank and ride through a freezing Antarctic penguin enclosure. MORE

An eel at the Bushman's Centre