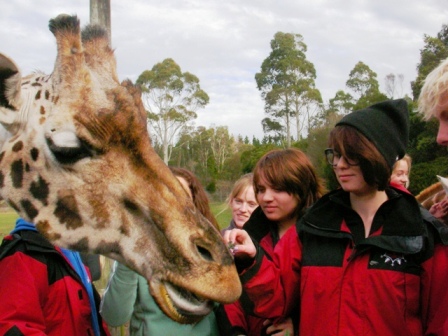 Within a short drive from the city we can be exploring the:-
"Plains of Africa" where we encounter lions, hippos, wild dogs, merecats, cheaters, zebras, and monkeys.
"Wilds of Australia"- with kangaroos, emus and more.

"Forests of New Zealand":- with many varieties of birds, kiwi, tuatara and other local reptiles.
Learning Activities
Park guides show and explain the areas of most interest. Close encounters with some of the animals offer further unique insights such as biology, park management, feeding programs, marketing, crowd management, safety, animal health and education programs.
LINK to more