The following 4 photos were taken from roughly the same location on Castle St.
This is a popular shopping area for visitors. In the distance is the Bridge of Remembrance.

Winter 2008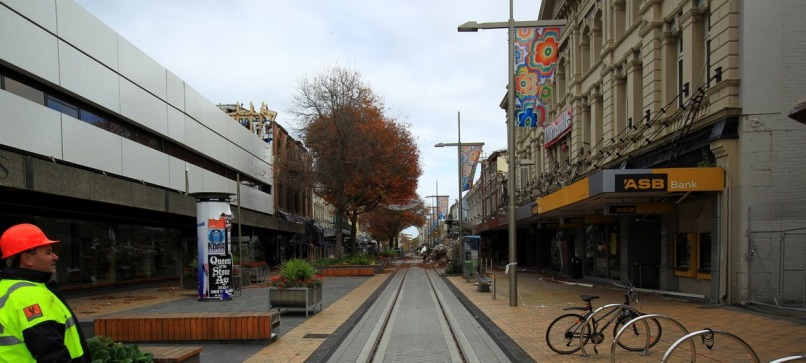 2010 After the 1st Big one 7.5. Extensive damage to the city no major injuries
Major liquefaction in the eastern suburbs.
After the 2nd big one 6.5. This shallow occurred right under the CBD at 1pm on a working day. The quake lifted the land (suddenly vertically) 1 metre then dropped it suddenly leaving the buildings to follow. This was followed by considerable waves and shaking. Two large commercial buildings collapsed along with many stone churches. Around 158 people killed and many others badly injured with falling debris.



2012

2013
Castle St was the first to open to the public. Containers were first used to male the shops and banks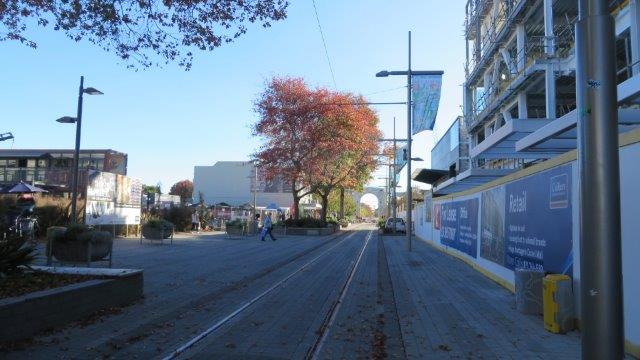 2016
Buildings are sprouting everywhere. Steel is in all with new innovative engineering.