A group of nine Kiwis made up of old friends and New friends took a relaxing adventure back to nature. For me it was a resurgence to the joys of tramping (trekking) available in New Zealand. This trip shows a taste of the life style and the special people of New Zealand's large high country mountain farming enterprises where animals and hectares are counted in thousands.
The walking track covers a 50 kilometre round trip over Four Peaks Station. It follows the route taken by pioneer farmers and shepherds in the 1850s when sheep were first farmed in the area. It was so pleasant not carrying packs and having a hot shower and great food at night.
Day 1
After a night at the Station homestead huts (30 Dec) the 1st day's walk covers 14 kms (5-7 hours) around the base of Devil's Peak to Pleasant Gully Hut. It ascends four passes, each offering great views of the surrounding valleys and distant features.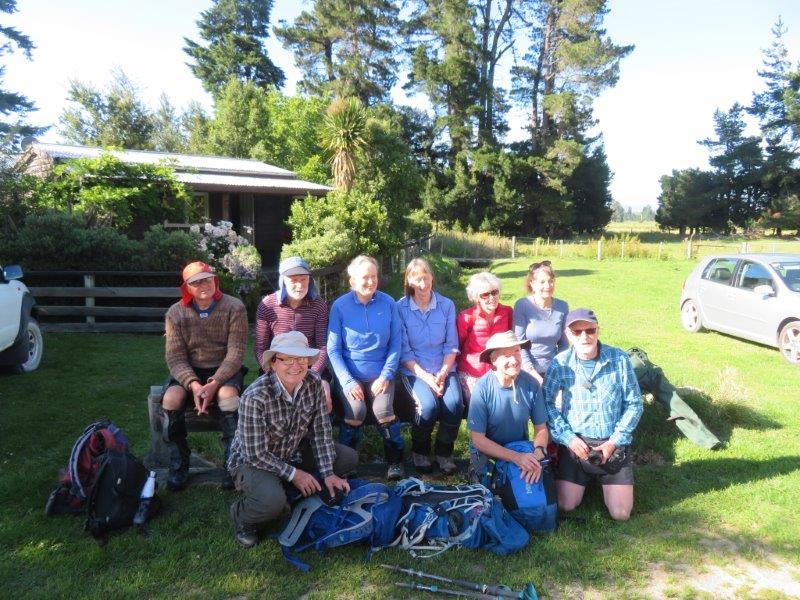 Our thoughtful and hard working hostess, Jo, who carried the packs and the precious chilly bins for each evening's recovery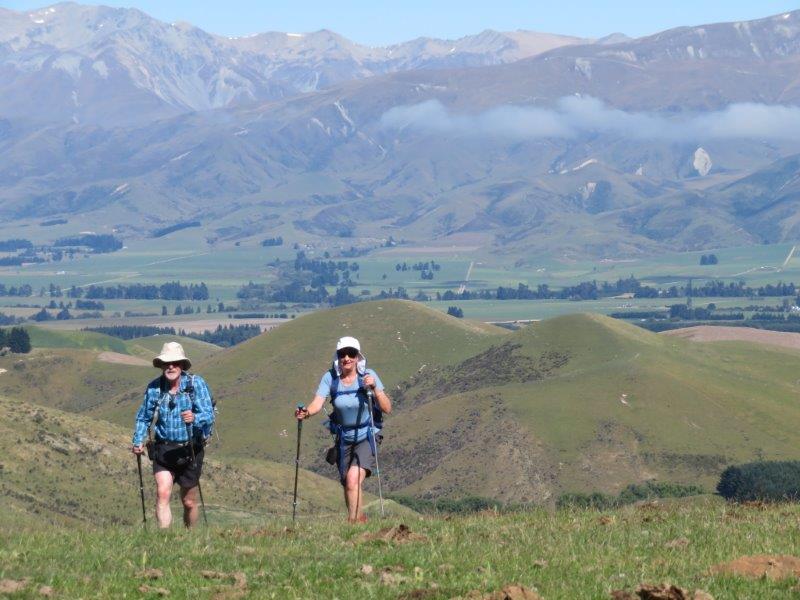 Four passes to walk today each offering great views of Fox Peak and the Two Thumb Range, Fairlie Basin and Canterbury Plains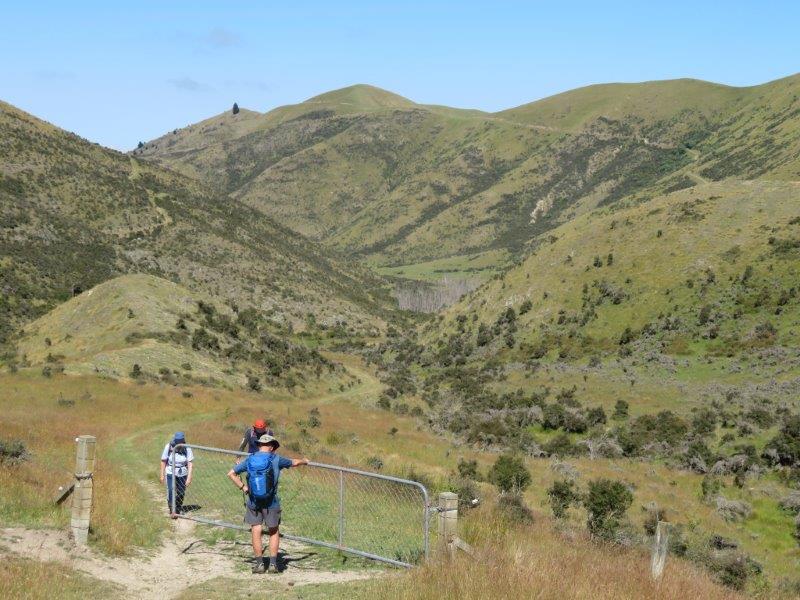 Choubra Pass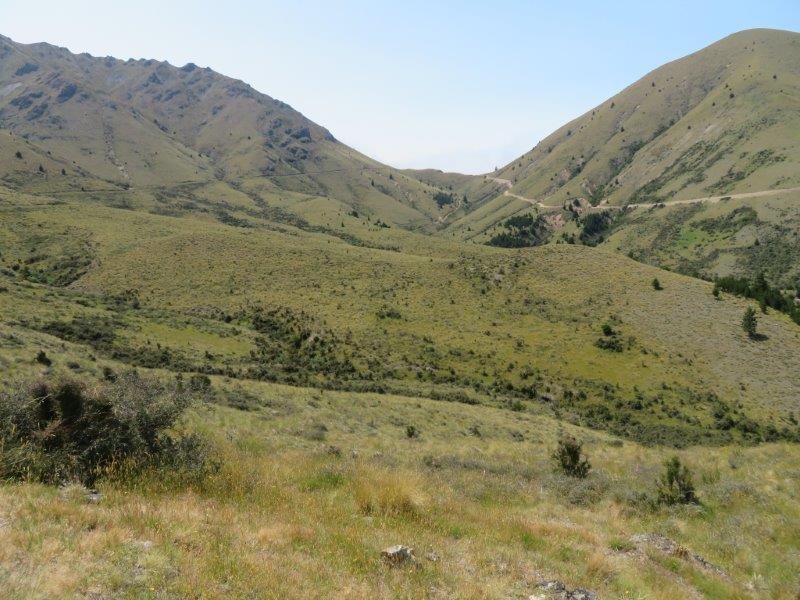 Galway Saddle
Devils Creek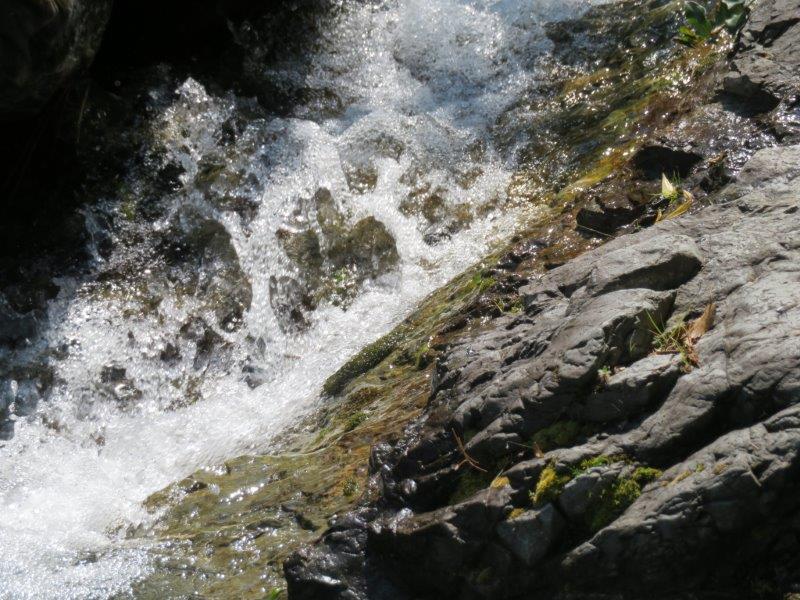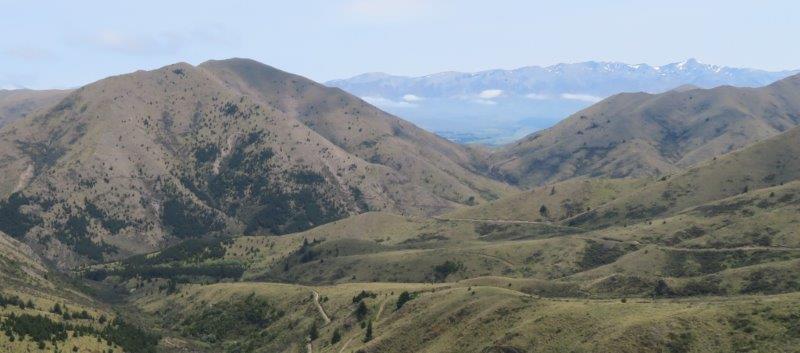 Looking back to the Two Thumb Range (distance)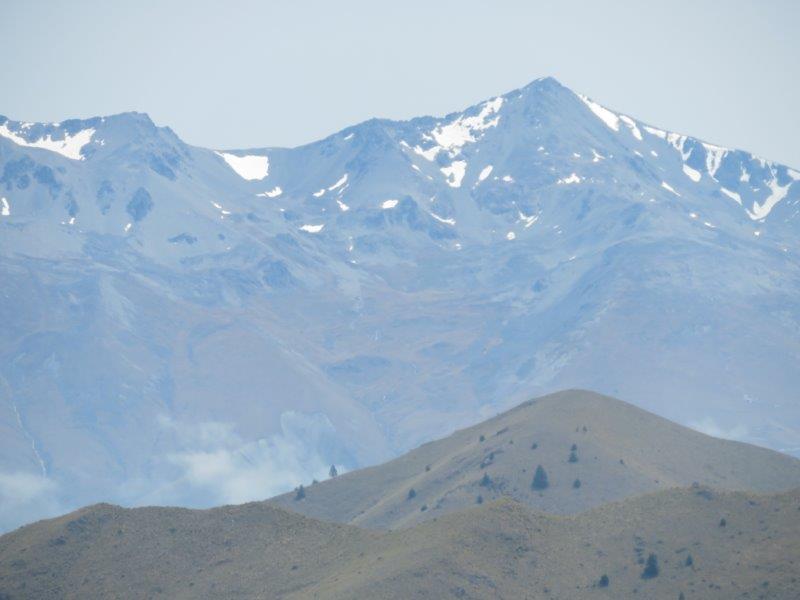 Fox Peak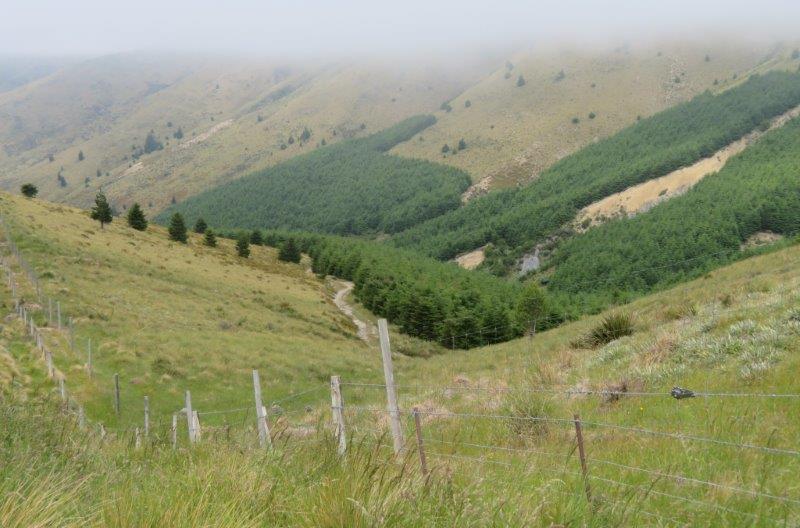 From Doughboy Saddle (842m) and the old Clayton Pack Track below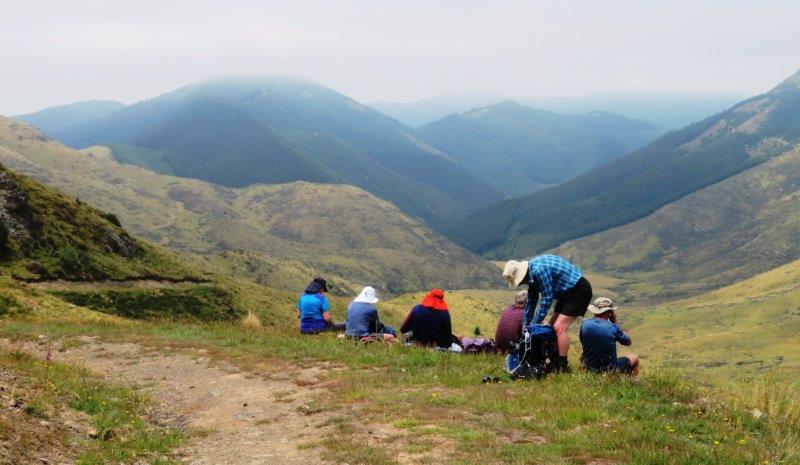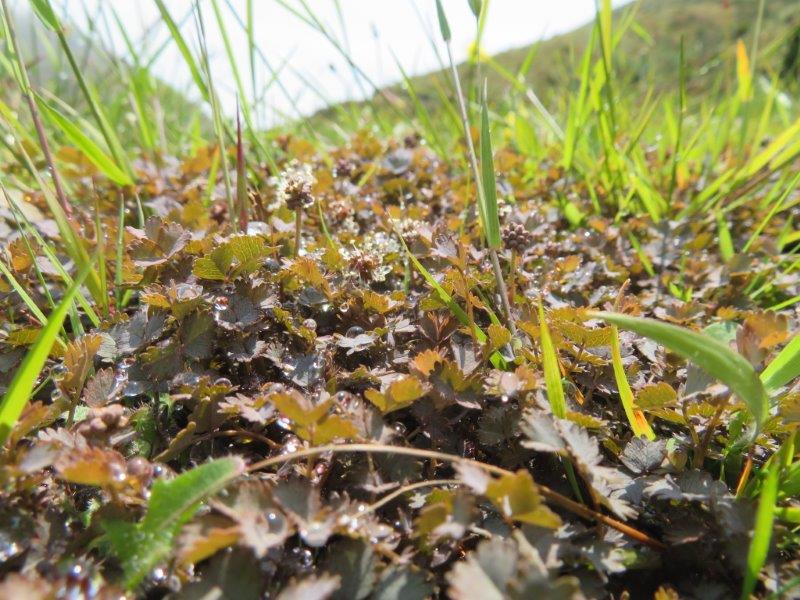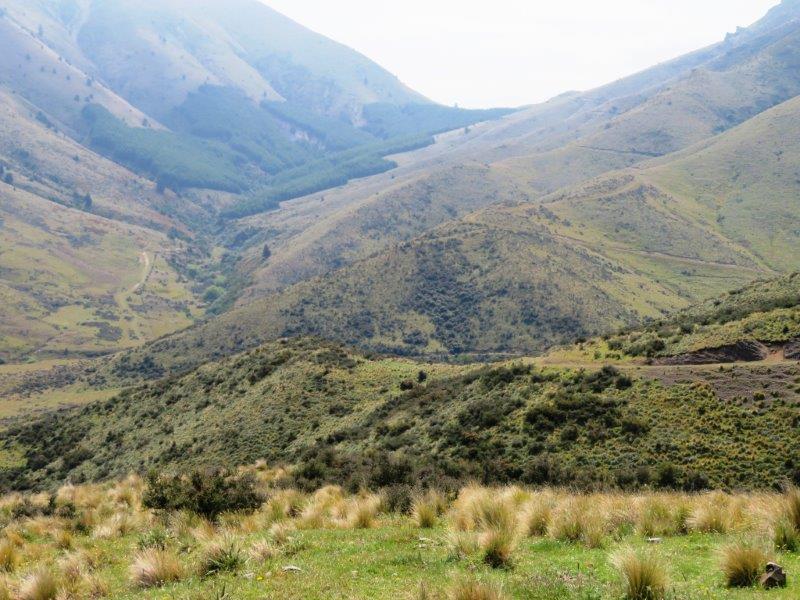 Looking back to the Old Clayton Pack Track (first access way between Geraldine and Fairlie settlements) rising ti the Doughboy Saddle.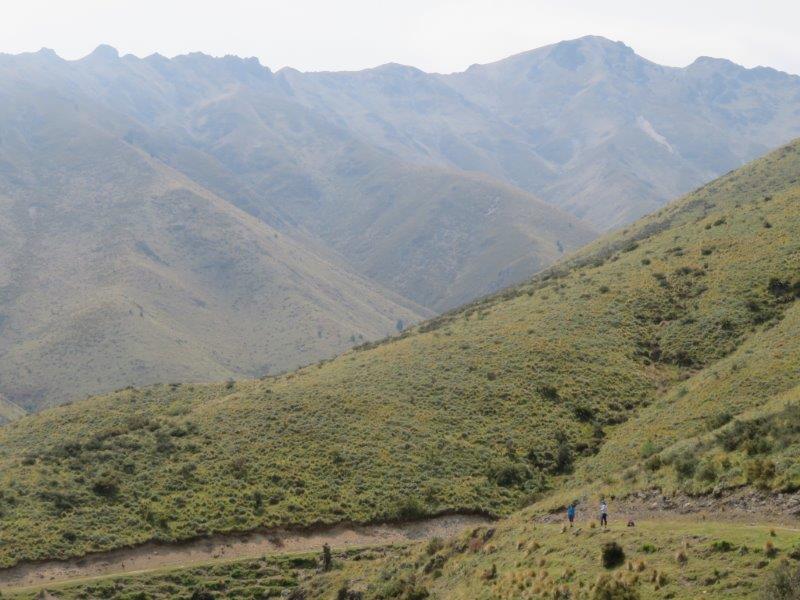 Forward from Macdonald Saddle (676m) and the first night on the walk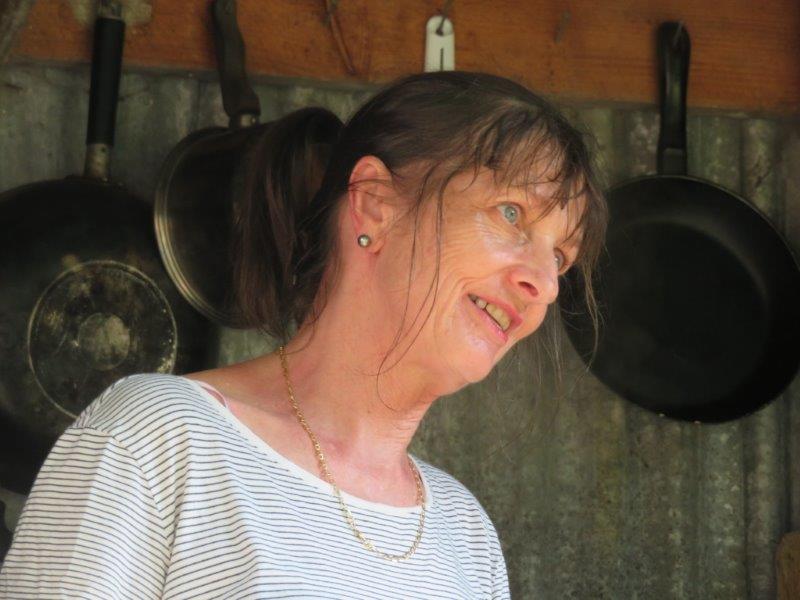 We made it to the Pleasant Gully Hut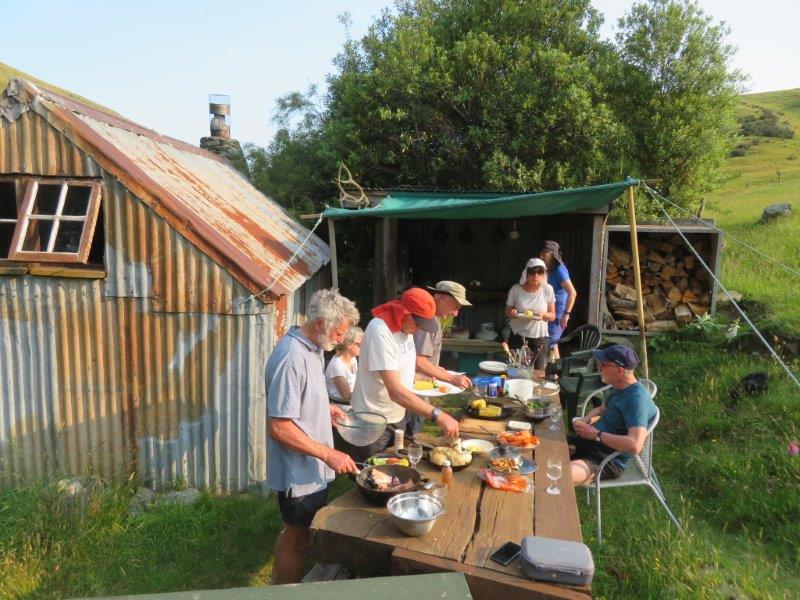 So good!!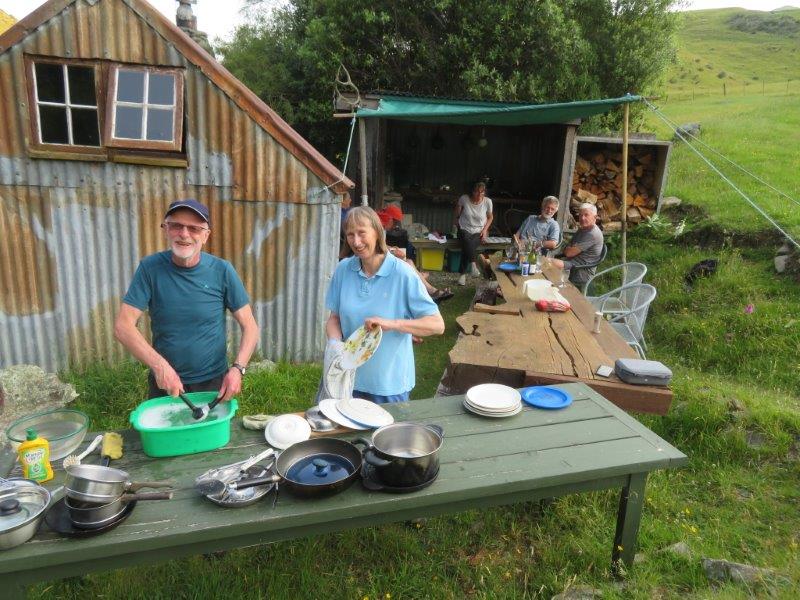 Almost - -
Day 2 is New Year's Day
The trail today roughly follows the northern boundary of the station with some steep climbs through pockets of native bush and varieties of shrubs.
Happy New Year - (and decade) from Pleasant Gully Hut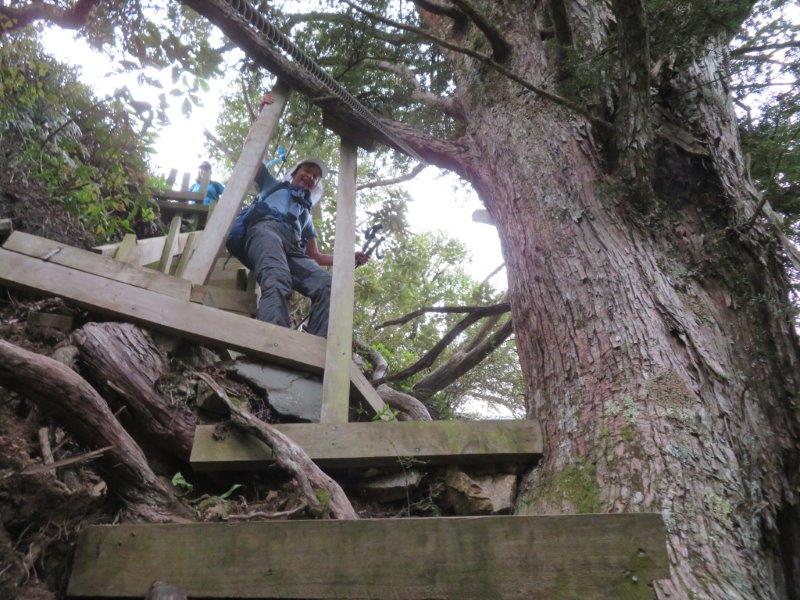 Rob's Drop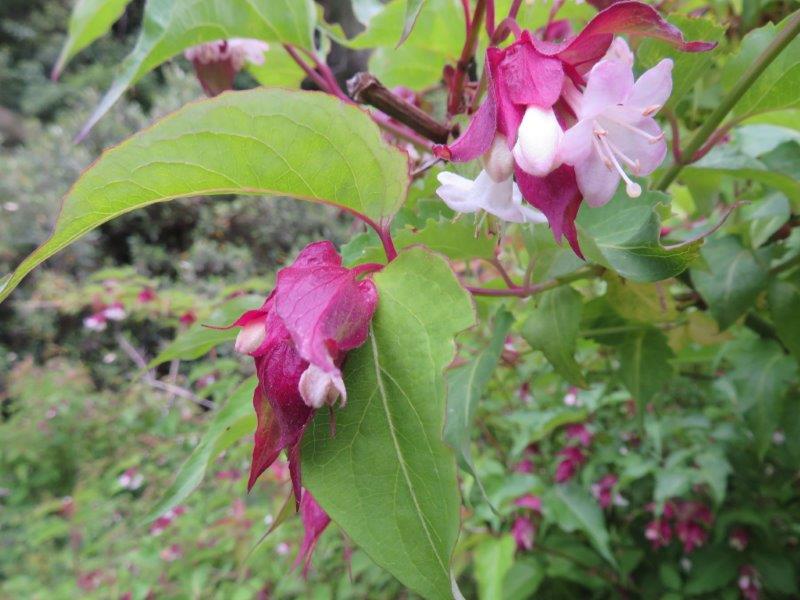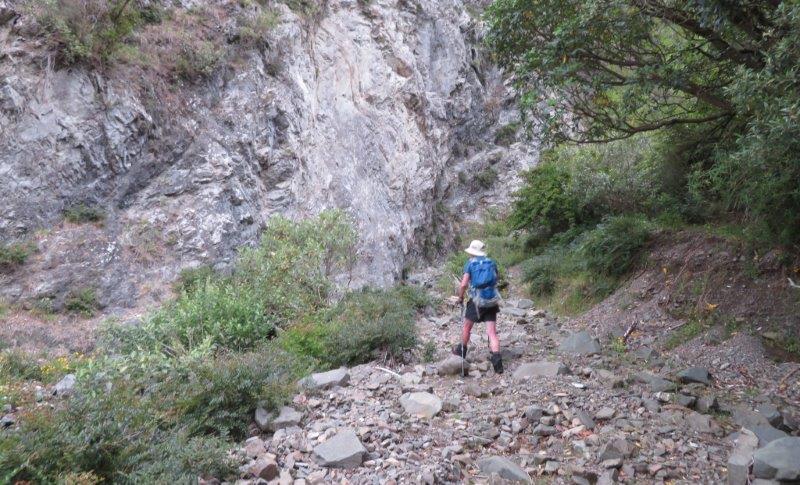 Fern Walk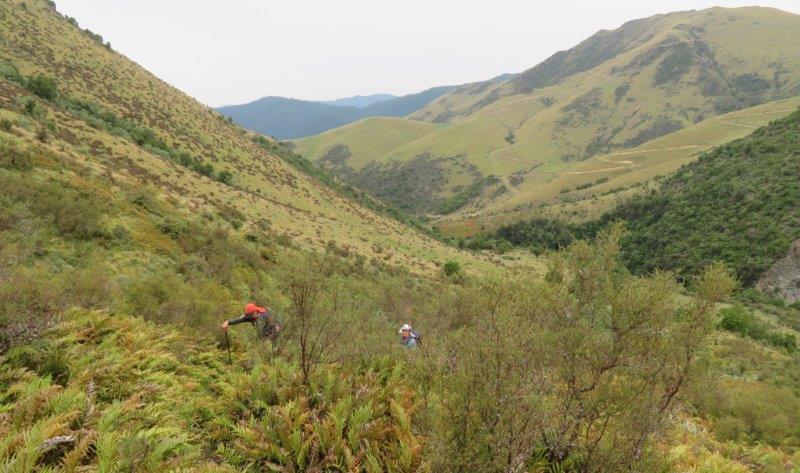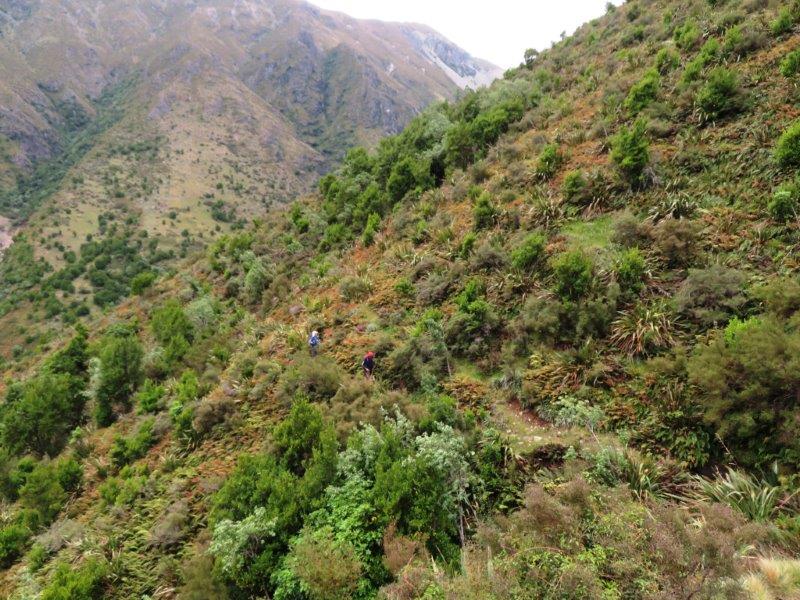 Sidle to Fiery Pass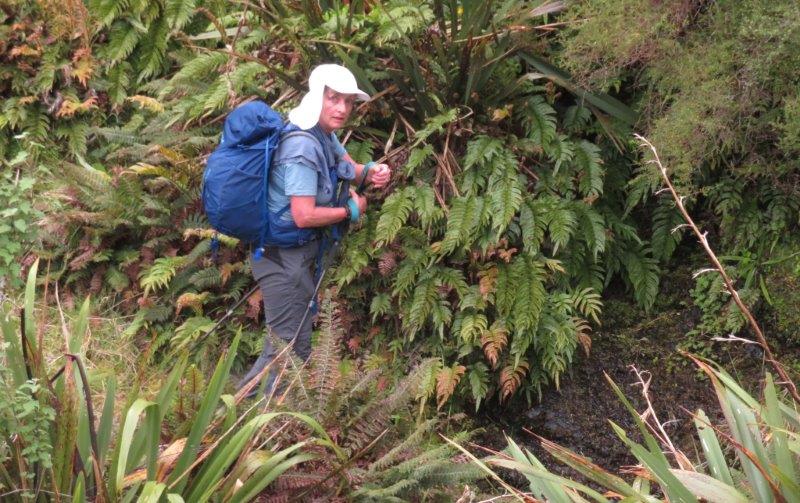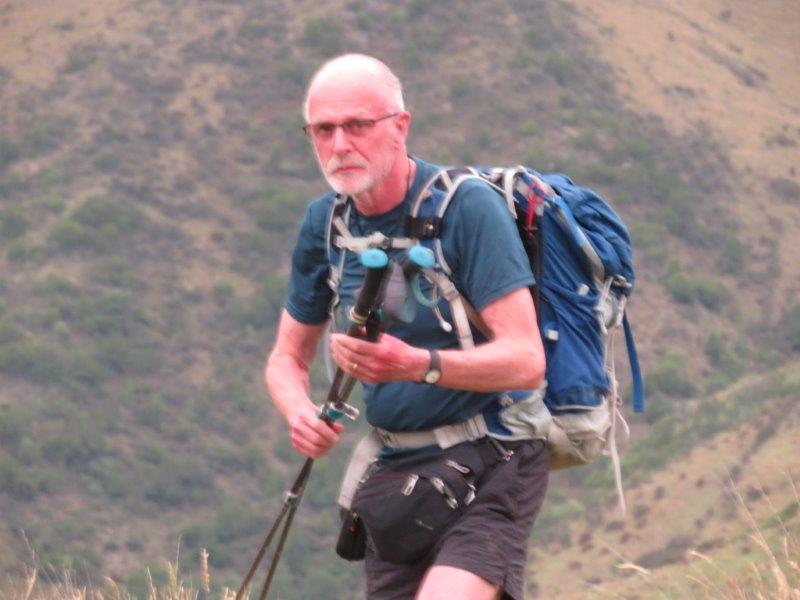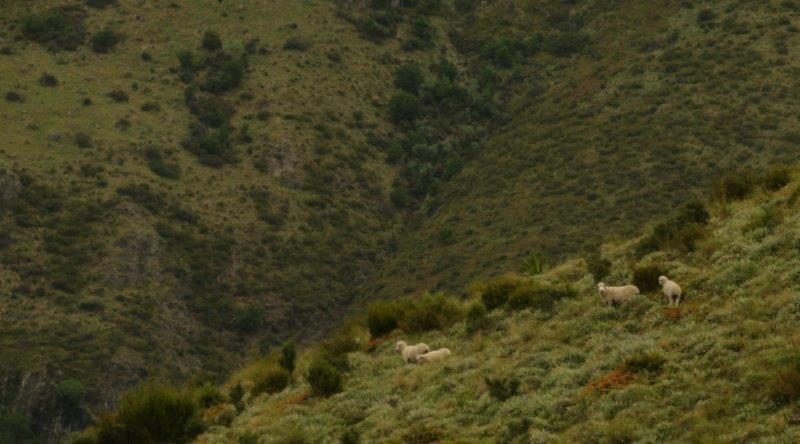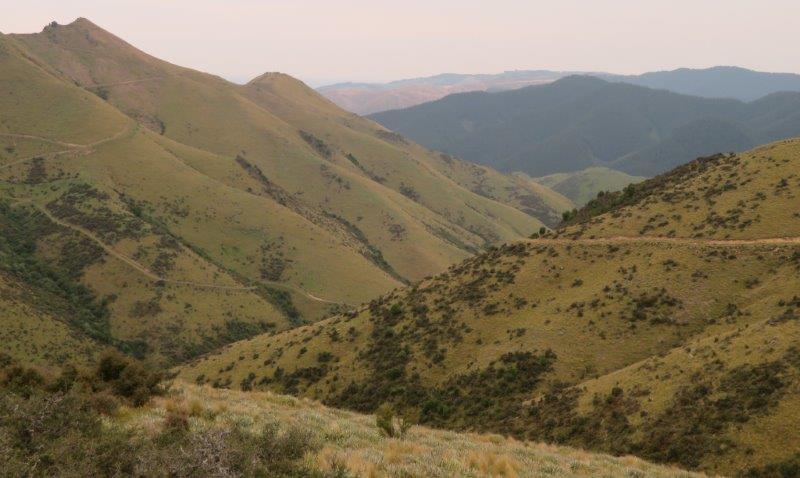 Today's devastating Australian bush fires concealed the distant sights, dimmed the light and fumed the air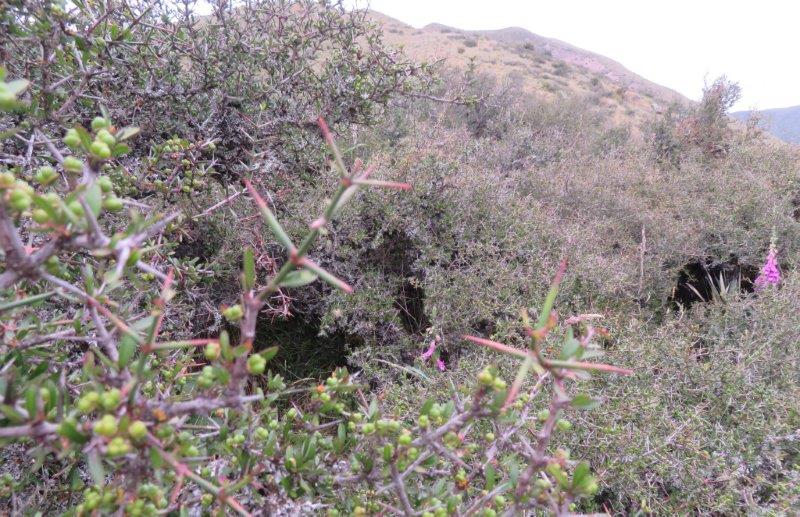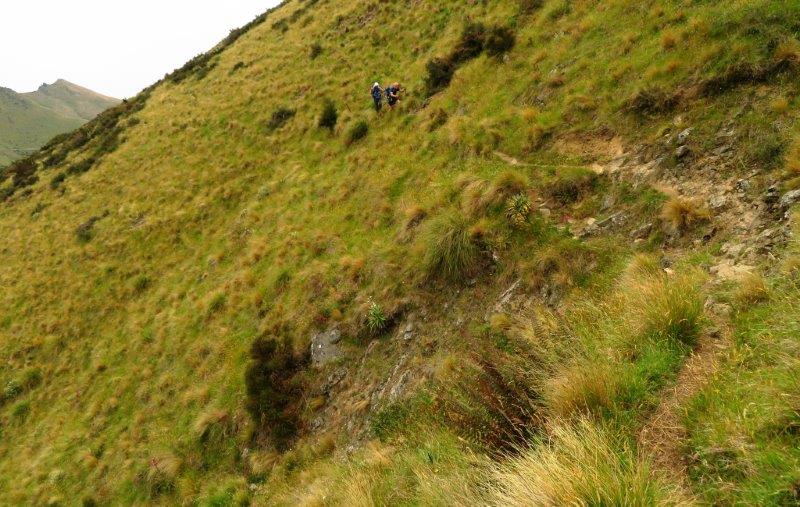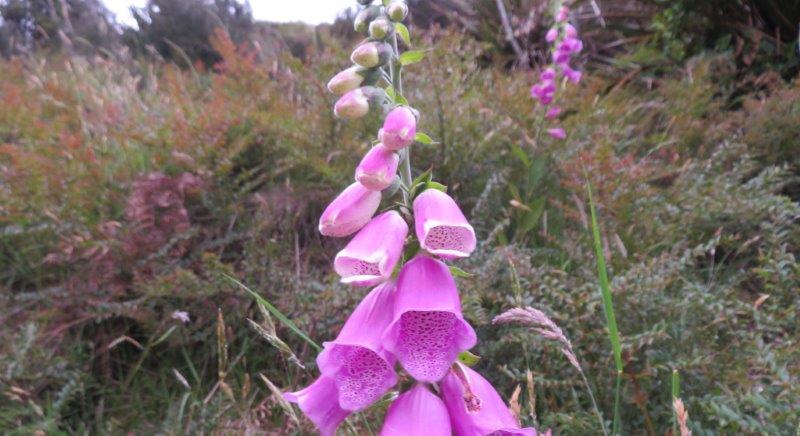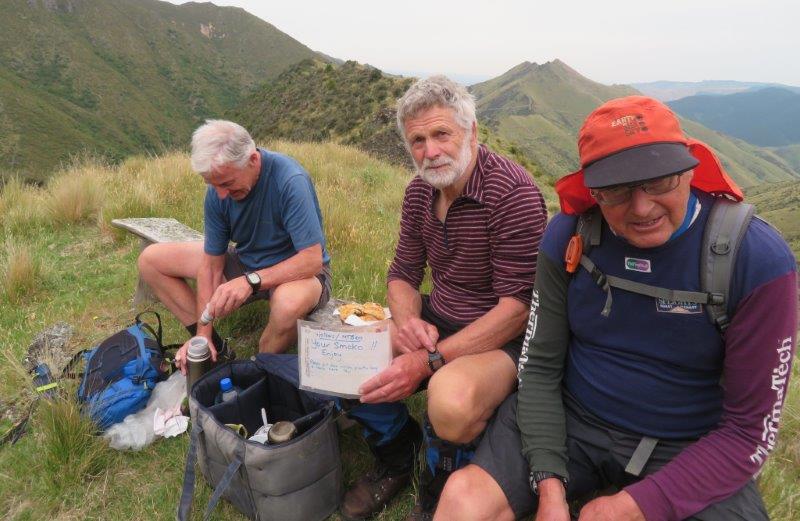 Its a big climb and time for a cuppa

These arrived at the perfect time after a hard slogg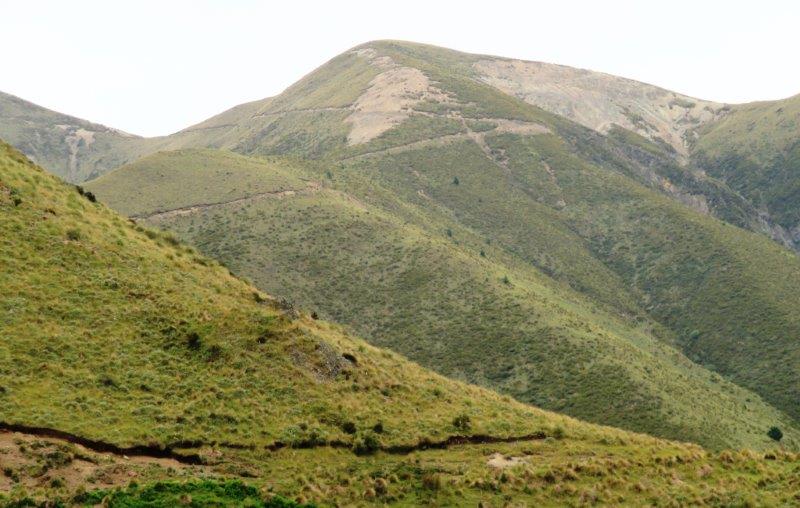 Not far now to Fiery Pass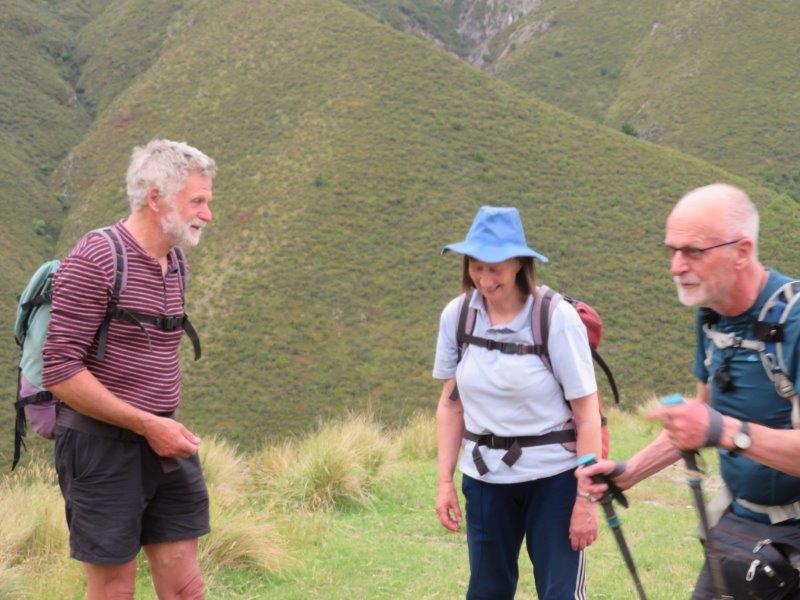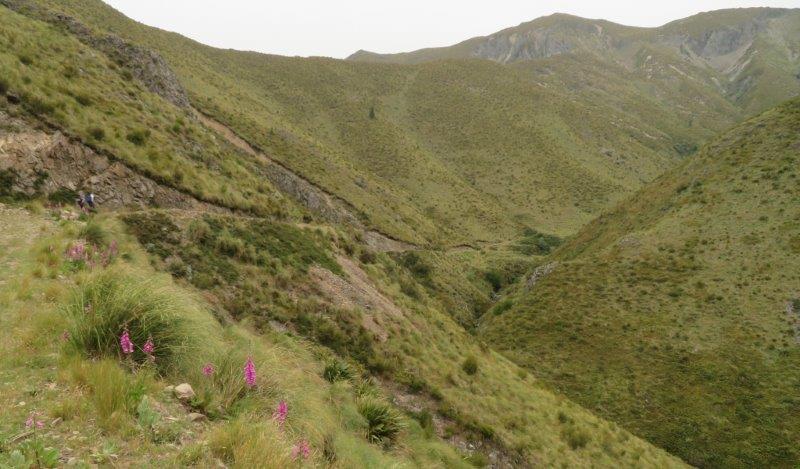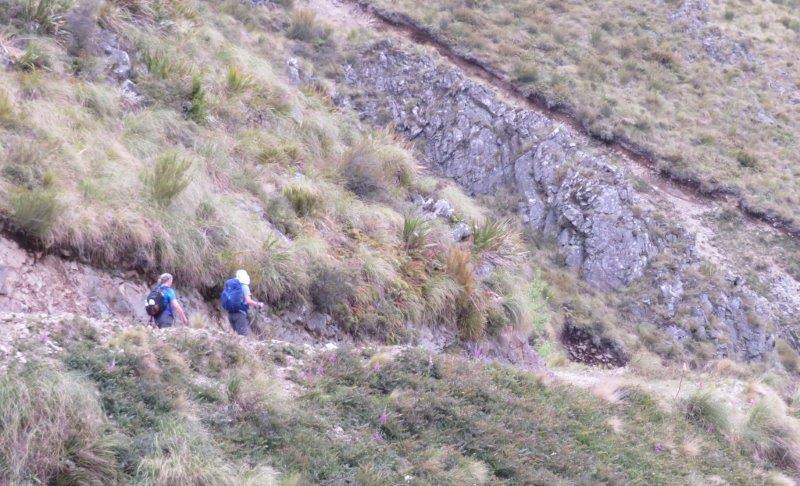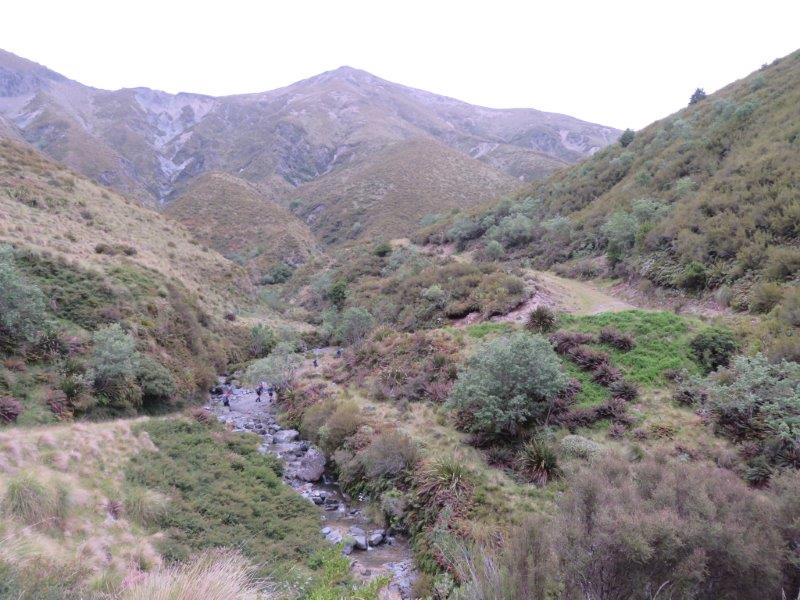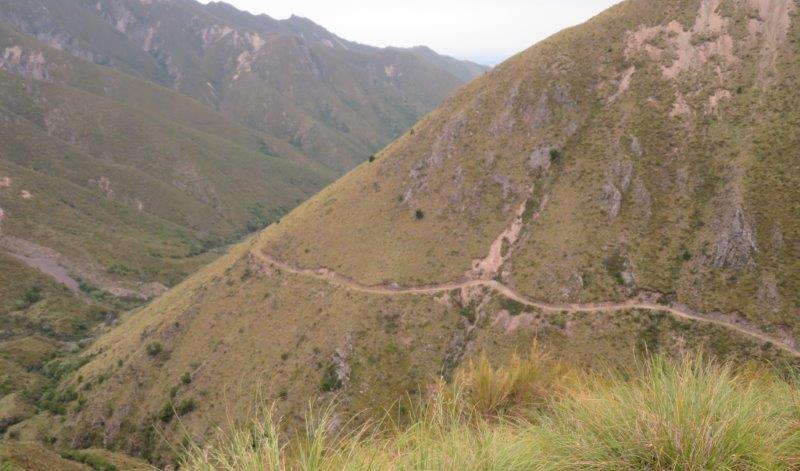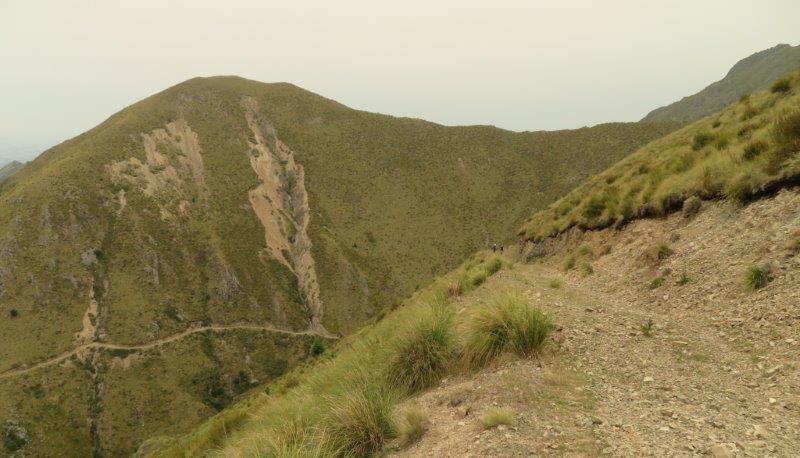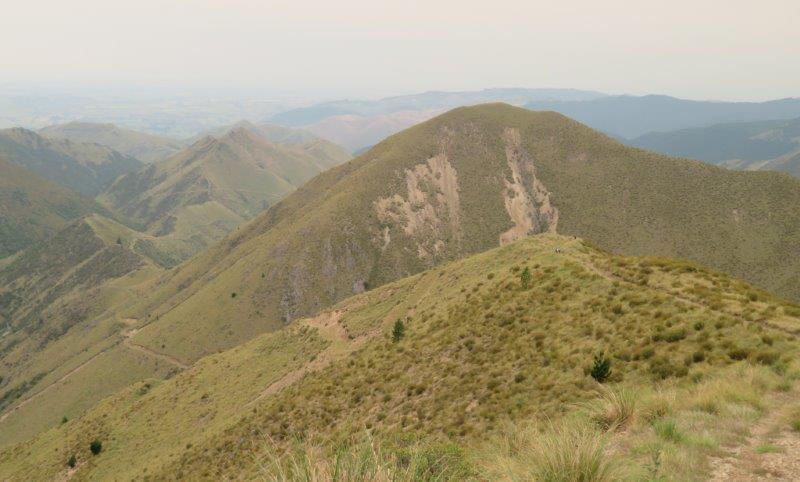 Bush fire haze obscures the planes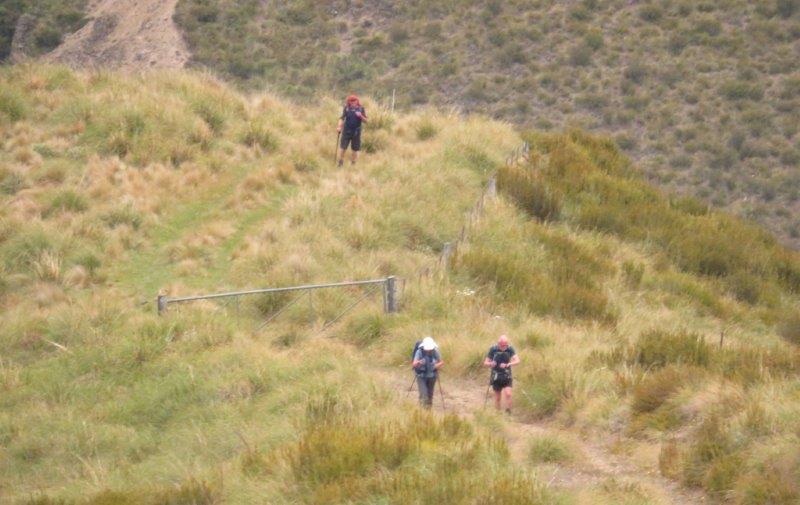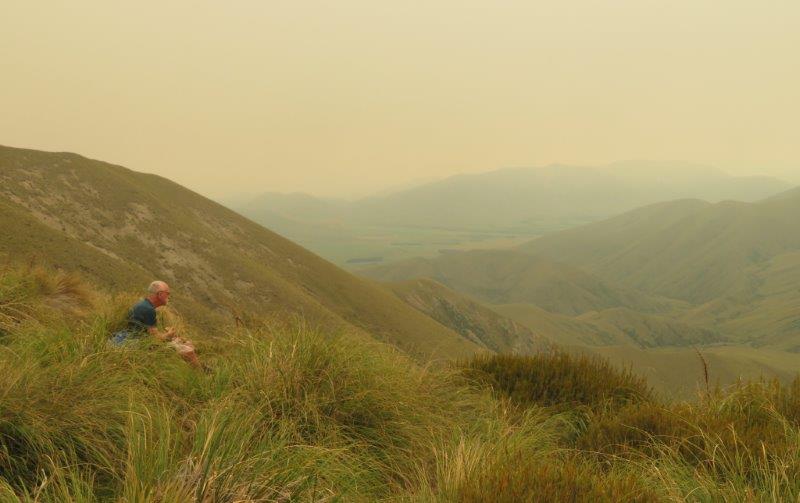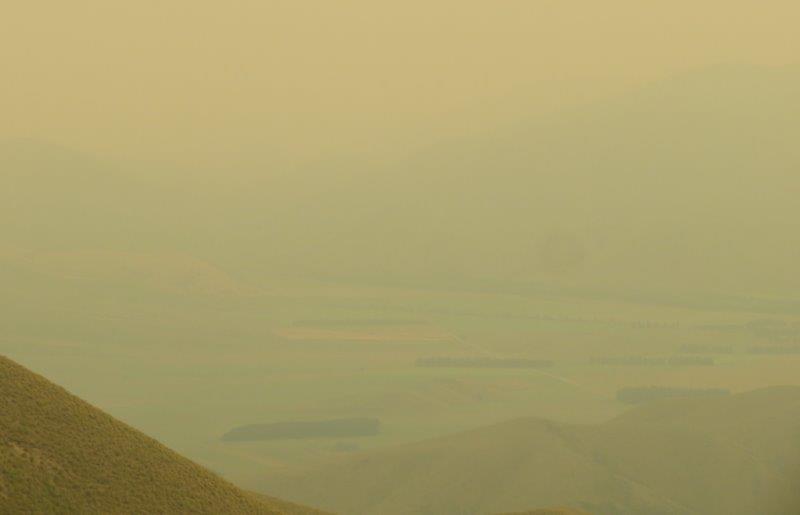 Australian fires haze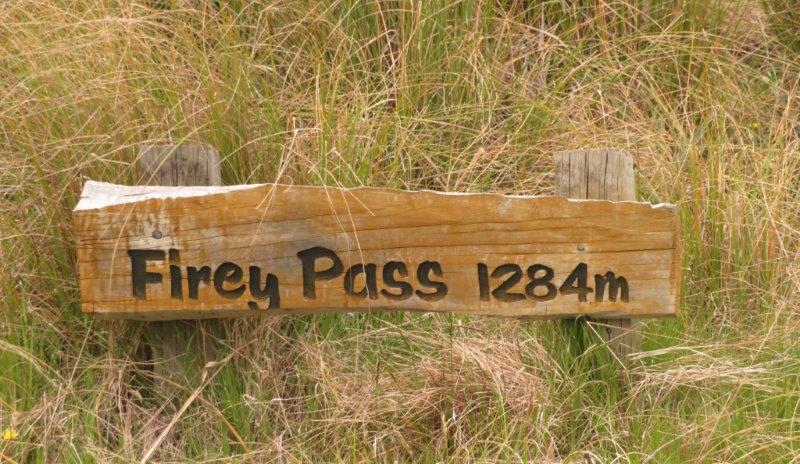 Made it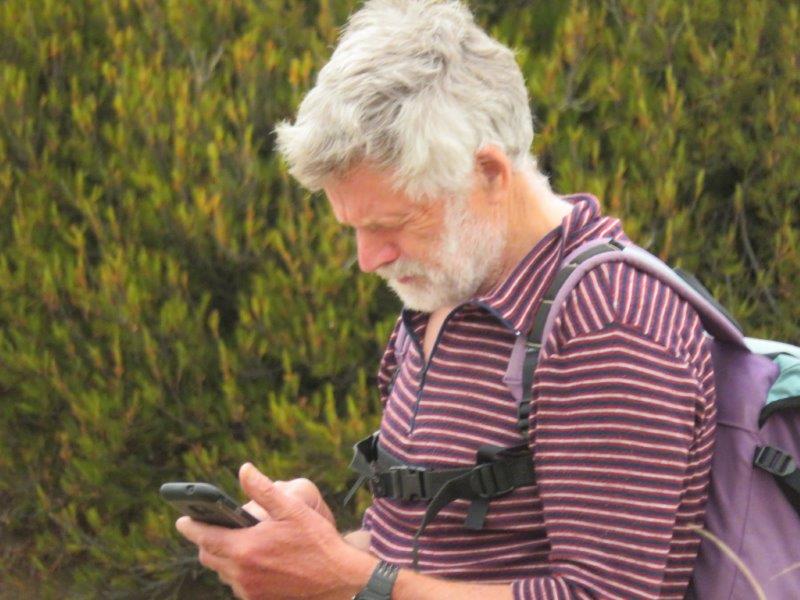 - half way - just
Yeh right!!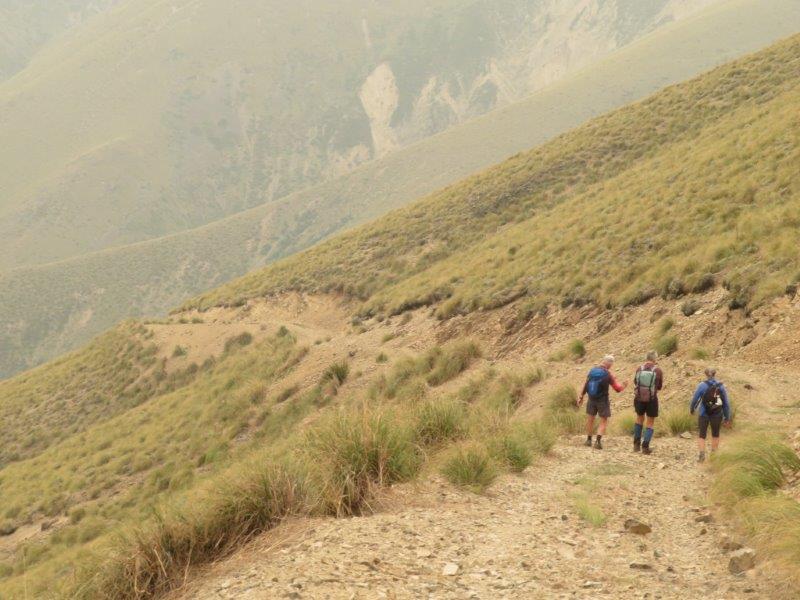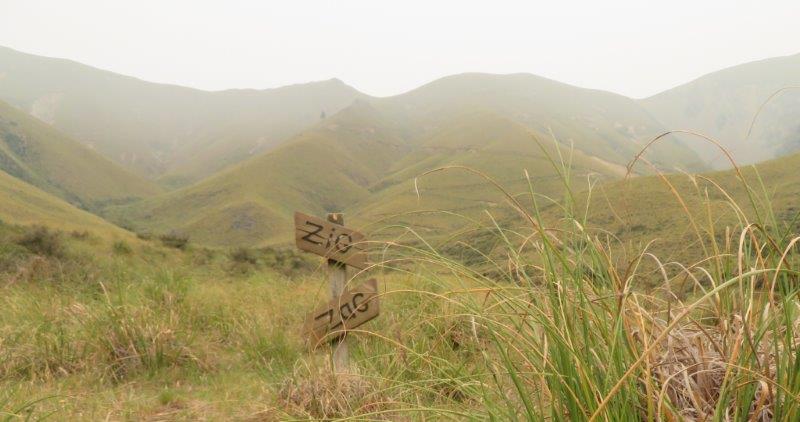 Looking back to Fiery Pass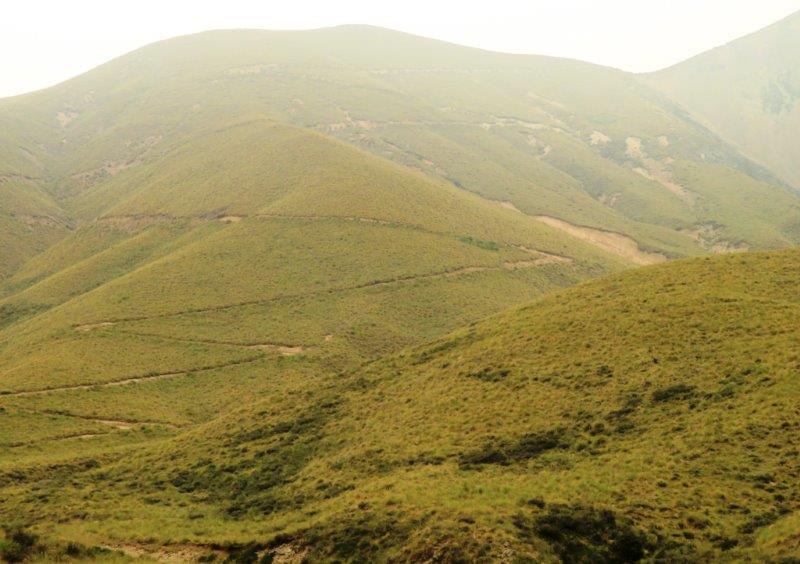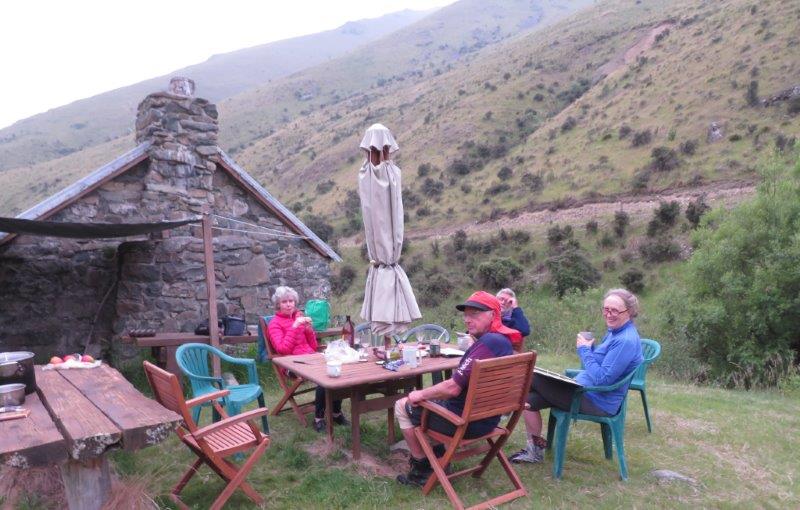 Comforts of fresh food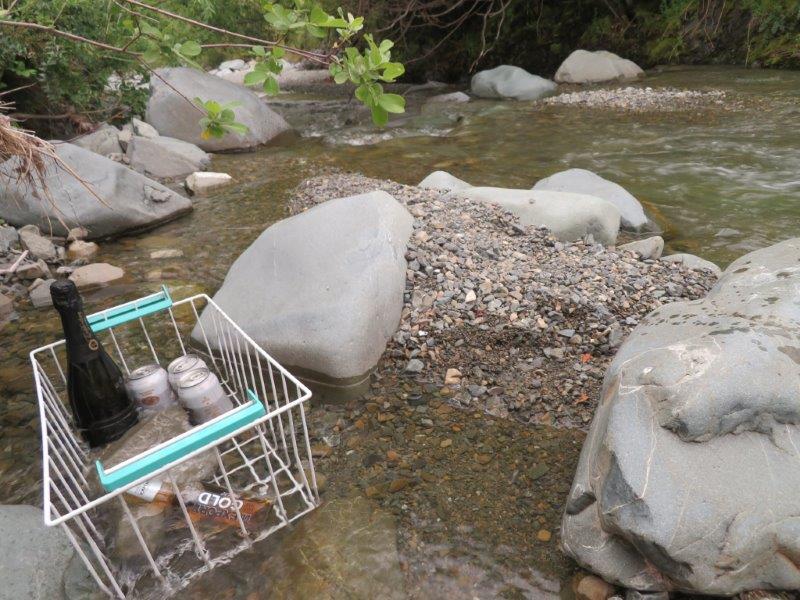 - And welcoming cool refreshments for the New Year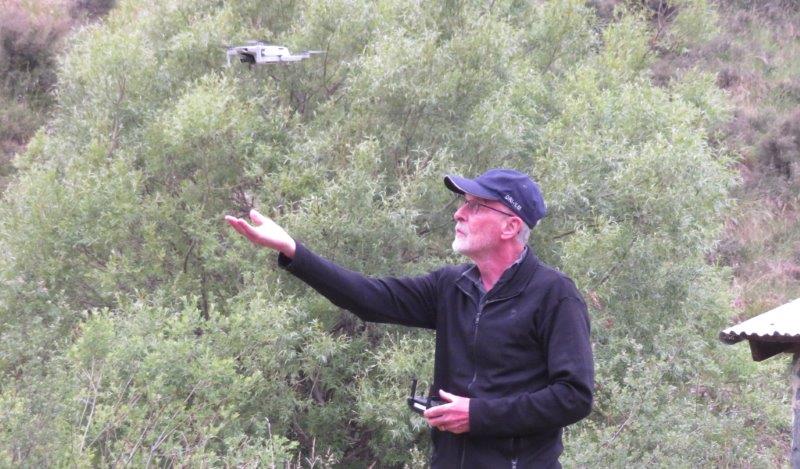 Time to play with the new toys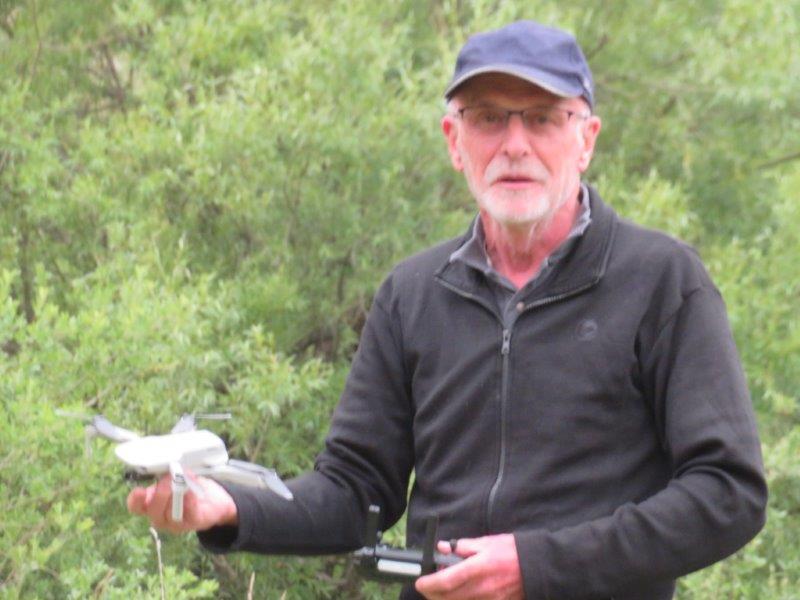 -- And ---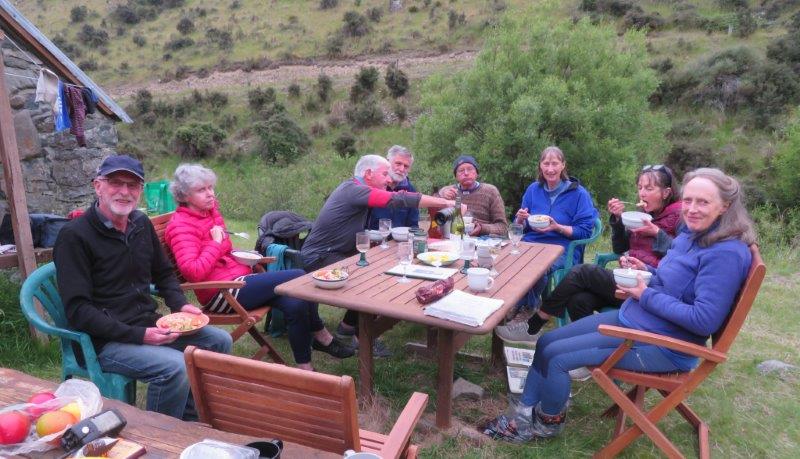 Time to dine
Day 3 covers 9 kms (3-5 hours) over Jumpover Saddle, & down to Devil's Creek Hut.
At "The Jumpover" there is a climb to Devil's Peak (1587m), the 2nd highest of the Four Peaks, (approx. 2 hour return walk).
Day 4's walk covers a distance of 12 kms (3-5 hours) around Galwey Hill and back to Station Hut at the homestead.