A replica of Scotland, rolling emerald hills, wild coasts, rifting valley, Great Scottish architecture and treasures of a wealthy industrious past; frozen, when the great income stream stopped.
People are among New Zealand's friendliest, relaxed and proud. We explore for the treasures from the wealthy, industrious past. Photo Gallery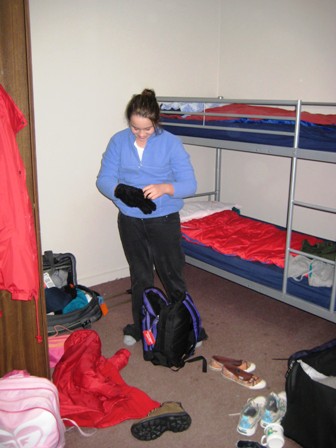 "Everyone has their jobs to do on tour. There are bus un-loaders, breakfast crew, lunch crew, key collectors and room checkers.
"Lloyd is Minister for Transport, Barry is Minister of our Interiors (chief cook), We also have Expedition Leader, Minister for Health, Cruise Director and the Treasurer."
"We're getting quite slick at our jobs. What a pity it will come to a close so soon. Perhaps we could arrange another trip soon!! It would be terrible if we lost our new skills."
"Our Health Minister has been kept busy dispensing, applying dressings and providing reassurance. Touch wood, we've had no major dramas. There has been the odd blister and a couple of sore throats."
"The Treasurer has been kept busy as we have many shopping opportunities. For some the money is holding out well while for others the last few days may be a bit lean.
"The amount of room in the bus taken up by our bags has increased hugely. When you come to collect us you had better be prepared to help us lift some VERY heavy bags"
"I am starting to miss you all now, and I think I am nearly ready o come home."